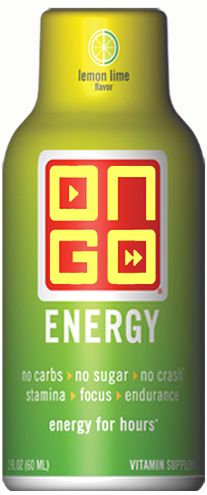 BevNET Review
Last Updated: 11/14/2008 9:41 AM
The Lemon Lime variety of On Go Energy shot is, at least as far as energy shots go, a fairly pleasant tasting entry. With "about as much caffeine as a cup of coffee", this product has some kick, but it's nothing too extreme. Like many of its competitors, the product uses a sugar free formulation (sweetened with sucralose) and a cocktail of vitamins (including a mega dose of vitamin B12). All of this results in a near immediate of energy and a fair amount of "energy" aftertaste. Packaging is clean and crisp, with a look that's a bit more subtle than the competition. The result is something that feels less intimidating than competing products -- definitely a good thing in our book. Overall, a nice entry that is definitely worth a try.
Product Type
Container
2 fl oz
Nutritional Info
Nutritional information is not available for this product.
Ingredients
Ingredients are not available for this product.