Source and Style in Conflict – and in Concert
By: Jeffrey Klineman
The beauty of Whole Foods wasn't just the save-the-earth strategy of organics, it was also the marketing of gourmet as a characteristic of natural. No one has ever seen fruit, vegetables, meat, or even a grab-and-go drinks cooler set up like they have at Whole Foods – either natural or conventional.
And it's that conflation of marketing and mission that occasionally can cause some to wonder just what Whole Foods sees as its core purpose. Sometimes, aims seem to head in different directions – occasionally while sharing competition for consumers. One case in point is the seemingly divergent goals of two juice companies, Uncle Matt's and Evolution Fresh, both of which were excited about their recent dealings with the big retailer during Natural Products Expo West.
First, consider Uncle Matt's Organics, where Matt McLean had toiled in relative peace, a friendly guy in a family business growing and juicing organic oranges. Whenever we've called Uncle Matt's for information for stories, they've been unfailingly helpful and quick to respond. Nice people in a nice business, with strong advocacy for organic farming.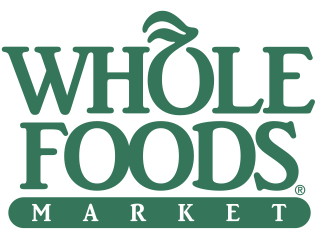 McLean's big break came about 18 months ago, when he and his company stepped to the plate to pinch hit for two of the biggest organic O.J. brands in the country, the Whole Foods store brand and Organic Valley, both of which were running short on supply. Uncle Matt's hit it out of the park, providing a river of juice to stores nationally – a feat of sourcing attributable to his company's ongoing purchase and conversion of conventional farms throughout the state. Within 18 months, Uncle Matt's was a beverage supplier in big demand at Whole Foods, with a "know your food" story that got them recognition at the retailer's annual "Tribal Gathering" in Austin, Tex.
"Sometimes part of business is that you just keep showing up, and when the time is right, you're ready," McLean told me. He's been ready to the tune of seeing his sales double in the past year.
The footprint for Uncle Matt's is simple: try to offer an organic alternative to other premium O.J. brands like Tropicana or Simply Orange.
"We don't need to complicate it," Mclean said. "For us, we feel like we've got a very scalable brand and product."
Next, consider Evolution Fresh – a company whose product has, for years, been known for its freshness, tastiness, and the limitations that those values create: With incredible freshness comes a short shelf life: while Evolution products aren't organic, they aren't pasteurized, either. Put their orange juice up against Uncle Matt's and you can tell the difference. That's not to say that Matt's tastes bad – it's just that there is a different emphasis placed on flavor at Evolution, one that has long sacrificed lifespan for flavor.
"You can't be ultra-premium if you've been heated," said Jimmy Rosenberg, the founder of Evolution.
But with all that flavor emphasis, Evolution still couldn't get out to the public until it began a program of technological innovation designed to offer it a low-heat, high-pressure method of pasteurizing its products (it's described in our BevScape section). Such a technology is expensive; to get it, Rosenberg had to cede some measure of control to investors to get his product to shelves. It's also risky: maybe the public isn't clamoring for this kind of flavor and freshness; maybe the Whole Foods consumer is more interested in organic instead. Some are going to be turned on by the taste, others are going to wonder why, with all the extra cost, they couldn't work within an organic value system.
But there's more at play – organic juice, like Uncle Matt's, doesn't mean it's coming from the same organic orchard, as any good reader of Michael Pollan (The Omnivore's Dilemma, In Defense of Food) knows. It's a product that is sourced from all over, it may come with thousands of miles of transportation costs, and it can still be factory agriculture, even if it's organic methodology. Meanwhile, with juices like Evolution, the value system isn't worse, but it is different: certainly, you can taste the care with which Evolution is made, but can you taste the growing method?
We can argue until kingdom come about the value of one method over the other. We can also use the discussion to point out some of the benefits we see from the Whole Foods model: product innovation, a growing organic business, an expansion of higher standards. That those values don't always overlap means that there's more business for everyone — but you still have to wonder how long they can coexist before the entire model gets sucked into that conflict.