California Voters Say No to GMO Labeling, Soda Taxes
While Election Day yielded few changes within the overall political landscape in the U.S., three referendum votes in California that were likely to have a significant impact on the sale of beverages in the state were defeated.
In a closely watched vote, Californians said no to Proposition 37, an initiative that would have required mandatory labeling of genetically modified or engineered food and ingredients. The initiative would have also prohibited labeling or advertising of genetically modified food as "natural," with some exceptions.
The ballot measure was backed by the organic foods industry and some consumer protection groups, but was opposed by a number of large food and beverage companies – including PepsiCo, Inc. and The Coca-Cola Co., Inc. It was rejected by nearly 53 percent of voters.
Prop. 37 was the focus of an intense bombardment of negative television advertisements. It was also heavily criticized by newspaper editorial boards, who said they feared additional government bureaucracy and taxpayer costs, as well as the potential for new, frivolous lawsuits and increased food prices.
Supporters of the initiative vowed to continue fighting for GMO labeling  and indicated that they would now turn their attention toward the issue on a federal level.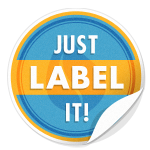 "Federal GE foods labeling must now be the focus," said David Bancroft, the campaign director for Just Label It, a national coalition of 600 organizations that support labeling of genetically modified food. "The same powerful interests that funded the campaign against Prop 37 have already had their lobbyists insert language in House versions of the Farm Bill, which, if passed, would strip federal agencies of their authority to regulate [genetically engineered] crops."
Meanwhile, voters in two California cities rejected measures that would have added a one-cent-per-ounce tax on purchases of soda and other sugary drinks. Residents of El Monte and Richmond voted against the tax, which was intended to reduce rising obesity rates and supply a new revenue stream in both cities. However, the beverage industry, which, unsurprisingly, opposed the tax initiatives, launched a historic fight against the measure in El Monte, spending more than $1 million to defeat it.
Nearly 77 percent of the voters in El Monte opposed the new tax; while El Monte Mayor Andre Quintero, who was the top supporter of the measure, called the margin "insurmountable," it was unclear if proponents  would attempt to revisit the plan in the next election cycle.