Expo West Debut: ALO – New Flavor, New Coco Exposed Packaging
Aloe drink maker ALO is introducing a new flavor called ALO Escape as well as new packaging for its Coco Exposed line at Natural Products Expo West. The company is also launching ALOtones, a value-added promotion in which a free music download comes with purchase of an ALO product.
"We're keeping up our brand's momentum and helping ALO drinkers feel good from the inside out," said Henry Chen, President, ALO Drink. "We've added free music inside all of our new ALO drinks. Every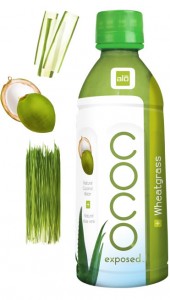 bottle lets consumer unlock and share their flavor's track. We call these tracks ALOtones— matching the 'tones of flavor' found inside of our drinks. We're very excited about this new concept and hope our consumers will be too."
ALO's new Escape flavor features a blend of pineapple, guava, and seabuckthorn berry along with 25 percent aloe vera juice and pulp base . The product is packaged in ALO's square-shaped 16.9 oz. bottle and has a suggested retail price of $1.99-2.49.
ALO is distributed nationally  in a number of grocery stores and specialty and natural foods retailers including Safeway, Ralph's, Whole Foods, Wegman's and Vitamin Shoppe. The brand is also sold regionally at Walgreens, 7-Eleven, Costco, and Rite-Aid.