Muscle Milk Lawsuit Needs Bulking Up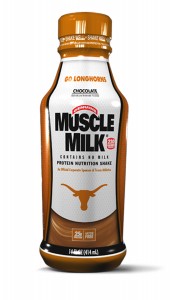 A federal judge has ruled that a class action lawsuit filed against the makers of Muscle Milk cannot proceed until the lead plaintiff improves her claims that the marketing of the brand is false and misleading, according to an article on courthousenews.com.
The plaintiff, Claire Delacruz, alleges that Cytosport Inc., which manufactures Muscle Milk and other ready-to-drink and powdered sports-related beverages, is in violation of multiple California consumer protection laws including false advertising and negligent misrepresentation, by leading consumers to believe that Muscle Milk products are healthy and nutritious.
Delacruz claims that while Cytosport markets Muscle Milk as a product that "should be regularly consumed to help them diet and live a healthy lifestyle," she notes that almost 50 percent of the products' caloric content comes from fats, and "are equivalent to fat-laden junk food."
Although U.S. District Judge Claudia Wilken agrees that Cytosport's claims that Muscle Milk contains "healthy fats" and that the product is a "nutritional shake" might mislead consumers, she stated that Delacruz's complaint lacks sufficient detail for the suit to proceed. Wilken noted that "the term 'healthy' is difficult to define and plaintiff has not alleged that the drink contains unhealthy amounts of fat, saturated fat or calories from fat, compared to its protein content, based on any objective criteria."
Moreover, Wilken referred to Muscle Milk slogans including, "Go from cover it up to take it off," "From invisible to OMG!" and "From frumpy to fabulous" as "non-actionable puffery."
Despite the fact that Delacruz has not adequately plead a reliance on Cytosport's ad campaign in her claims of false and misleading marketing, Wilken did rule that "[the plaintiff's] implication that she read the label, and her claim that she relied on the label in deciding to buy the drink when she otherwise would not have, is sufficient to state her claims" of an economic injury.
Delacruz must file an amended complaint within seven days of the ruling.