Nestlé Waters North America Faces Class Action Lawsuit Over Water Sourcing Claims
A Chicago-area business has filed a class action lawsuit against Nestlé Waters North America Inc. (NWNA) claiming that five-gallon jugs of its Ice Mountain Water brand are falsely advertised as containing spring water when in actuality the water comes from a municipal source.
The lawsuit, which was filed in October, states that The Chicago Faucet Shoppe, a plumbing supply company, had been purchasing the jugs from Nestlé since 2008, believing that the water was sourced from a natural spring. However, in July 2012 a Nestlé representative allegedly told an official from The Chicago Faucet Shoppe that the jugs are filled with tap water.
While it is estimated that nearly half of all bottled water – including The Coca-Cola Co. Inc.-owned Dasani, and PepsiCo-owned Aquafina – sold in the U.S. comes from municipal sources, Ice Mountain Water is marketed as "100% Natural Spring Water." The brand features images of ice-capped mountains on its labeling and tells consumers to "Be Assured" on its website, stating that its water is "sourced only from carefully selected springs."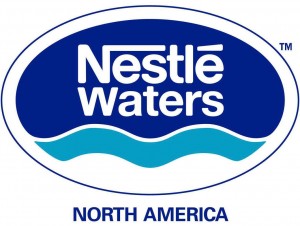 However, on its website NWNA states that the company clearly identifies the source and quality information on the caps of its three- and five-gallon products. In particular, NWNA labels its five gallon jugs of Ice Mountain Water as being sourced from the municipal system in Woodridge, Ill., and states that the water is purified through a reverse osmosis process, according to a recent story in USA Today, which cited an interview with NWNA spokeswoman Jane Lazgin.
Nevertheless, the lawsuit alleges that NWNA is misleading consumers into purchasing – and paying more for – water that they believe is 100 percent natural, spring-sourced water.
"Nestlé Waters… caused consumers to purchase five-gallon jugs that they wouldn't have otherwise purchased," the complaint stated.
The lawsuit is seeking punitive damages, attorneys' fees and other compensation.
This is not the first time that NWNA has faced a lawsuit claiming that the company is deceiving consumers about its water sourcing. The company was sued in 2003 when a group of plaintiffs alleged that the water used for its Poland Spring brand was marketed as being sources from a spring "found deep in the woods of Maine" and "exceptionally well protected by nature." In actuality, the water came from a well surrounded by parking lots. NWNA settled the case for $10 million in discounts and charitable contributions.