Morgan Stanley: Monster Stock Overweight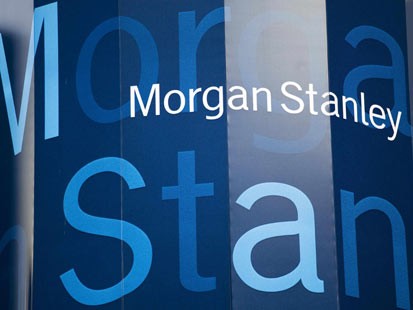 Morgan Stanley has high hopes for Monster Beverage Corporation, despite the company's weak international growth. A glass-half-full report headed by Dara Mohsenian, an executive director with the bank, deems the energy drink makers stock as overweight.
For all you non-traders out there, that means the bank believes the stock has more value than the current market price.
The report states that Morgan Stanley projects Monster's compound annual growth rate (CAGR) at 11 percent, ahead of the 9 percent market and consensus forecast. Monster's shares are selling at $57.11, but with an overweight value, Morgan Stanley estimates that figure at $65.
The bank had forecasted 35 percent international growth for Monster, but the company delivered a 4.8 percent increase.
"While international revenues were clearly a big miss, a substantial portion of the miss was related to a Japan/Brazil/[Coca-Cola Enterprises] distributor inventory de-load," the report says, "although some of the miss was attributable to weakening European category demand, particularly in Eastern Europe."
The report also defines Monster's 8.6 percent increase in gross sales year-over-year as "disappointing," However, the company's 9.7 percent growth in the U.S. exceeded Morgan Stanley's forecast of a 7 percent increase. Another potentially encouraging sign: Monster's gross sales accelerated in October to an increase of 9.3 percent. This figure also exceeded expectations.
These figures serve as "a clear indication of greater confidence and that some of the weather/health pressures on the category are easing," the report says.
Monster's revenue should increase going forward, the report says, once a few things take place:
inventory normalizes

the company begins retail sales in India

margins increase as production grows in Japan, South Africa and Europe
The report delves deeper into U.S. sales, stating that Monster's opportunity in the U.S. is under-appreciated. The bank backs this opinion by stating that gas and convenience channels will rebound and U.S. beverage life cycles, the European energy drink segment and U.S. demographics all signal "robust" long-term category growth and Monster share gains.
While not as lofty as its previous projection, the bank forecasts an 18 percent increase in Monster's international revenue CAGR, driven by share gains and category growth. The report also states that this figure could be conservative.
The report also notes that legal and regulatory issues could serve as a potential risk to the projections, however it also states that this risk has been overblown.
"While we acknowledge regulatory risk, we expect a manageable negative impact from regulatory/legal issues over time, which should lift an overhang on the stock," the report says.