N.A.A.C.P. and Hispanic Federation Support Beverage Industry Against Proposed NYC Soda Ban
Although obesity rates in African-American and Hispanic communities of New York City exceed the city average, the New York chapter of the N.A.A.C.P. and the Hispanic Federation is nevertheless supporting a lawsuit filed by the beverage industry that is aiming to block the so-called "Bloomberg ban" on large containers of sugary drinks. The ban would prohibit the on-premise sale of sugar-sweetened drinks that have more than 25 calories per 8 oz. serving in containers larger than 16 oz.
In New York's Supreme Court on Dec. 3, the groups filed a legal brief stating that the ban "would selectively and unfairly harm small and minority-owned businesses by discriminatorily preventing them from selling large 'sugary beverages' while allowing their large competitors such as 7-11 and grocery stores to carry the banned sugary beverages. The passage of this new City rule enacted by the Board of Health strips New Yorkers of their democratic rights. It should be set aside."
The joint statement appears to hold strong intentions for local minorities, however there's also a corporate variable at play. According to The New York Times, The N.A.A.C.P. has close ties to large CSD companies, and in particular, The Coca-Cola Co., Inc. Coke has donated tens of thousands of dollars to Project HELP, a health education program developed by the N.A.A.C.P. The legal brief itself was prepared by King & Spalding, Coke's Atlanta-based law firm.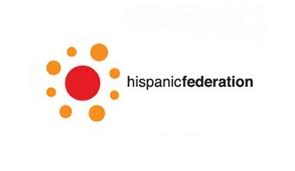 Rather than limiting economic progress and diminishing the profits of small shops and convenience stores, which are often minority-owned, the brief urged local legislation to increase funding for health and physical education programs in schools. The proposed actions could help deflate numbers from a 2011 survey, mentioned in an article by The Times, which noted that in New York City, about 70 percent of blacks and 66 percent of Hispanics are obese or overweight, compared to 52 percent of white non-Hispanics.
The statement also indicates that the announcement of the proposed ban was rather hypocritical, considering that "[New York City Mayor Michael] Bloomberg declared war on super-sized beverages" the day before the city celebrated National Donut Day. The paradox continues in Brooklyn's Barclays Center, the new home of the N.B.A.'s Brooklyn Nets, where fans can inhale loads of barbecue brisket and local cheesecake from Junior's, but can't purchase a cup of soda greater than 16 oz.
While the beverage industry will undoubtedly value the backing of the N.A.A.C.P. and the Hispanic Federation, judicial progress has yet to be made. A hearing on Wednesday in the same court argued that the city's Board of Health had taken advantage of its authority when it passed Bloomberg's ban, but the court rejected the argument and refrained from an immediate ruling.