Washington Voters Reject GMO Labeling Measure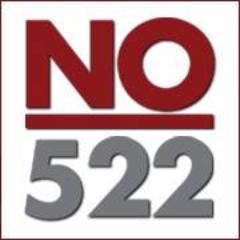 After a bitter campaign that pit global ingredient conglomerates against a range of food safety advocates, voters in Washington state rejected a measure that would have required foods and beverages manufacturers to label products made with genetically engineered or modified (GMO) ingredients, according to The Seattle Times. While early polls indicated that two-thirds of voters supported Initiative 522 (I-522), a barrage of ads appeared to have a significant impact on the campaign, and the measure was defeated by vote of 55 percent opposed and 45 percent in favor.
I-522 would have required GMO labeling on the front of food packaging , including both raw and processed foods, with the words 'partially produced with genetic engineering' or 'may be partially produced with genetic engineering' stated clearly and conspicuously," according the measure.
The initiative, which was opposed by large agribusinesses and industry groups including the Grocery Manufacturers Association, Monsanto, DuPont Pioneer, Dow AgroSciences and Bayer CropScience, was the second state GMO labeling measure to be voted down in as many years following a similar ballot initiative in California.
While supporters of I-522, led by David Bronner, CEO of Dr. Bronner's Magic Soaps, and the Center for Food Safety, spent heavily in their attempt to sway potential voters, their fundraising efforts paled in comparison to the $22 million spent by the measure's opponents, of which only $550 can from state residents, according to The Times.
Dana Bieber, spokeswoman for the "No on I-522" campaign, which claimed that the labeling plan was flawed and misleading, called the measure "a badly written initiative that deserved to be voted down."
"We knew from the beginning that the more voters knew about Initiative 522, the less they're going to like it," Bieber told The Times.
In a statement released today, Pamela G. Bailey, President and CEO, of the Grocery Manufacturers Association, said that "I-522 was a complex and costly proposal that would have misled consumers, raised the price of groceries for Washington families and done nothing to improve food safety."
"Genetically modified food ingredients (GMOs) are safe, good for the environment, reduce the cost of food and help feed a growing global population of seven billion," Bailey said in the statement. "We will continue to oppose individual state efforts to impose mandatory labeling of products made with GMO technology, as well as advocate for the safe and effective use of this important technology to increase the food supply while lowering cost."
Proponents of I-522 claimed that because "most genetically engineered crops are designed to withstand weed killing herbicides," the cultivation of these crops can cause serious adverse impacts to the environment, including contamination of drinking water.
Despite the defeat of I-522, Bronner expressed faith in the eventual enactment of mandatory GMO labeling, particularly considering the amount of interest in the issue. Earlier this year, federal legislators, led by Sen. Barbara Boxer (D-Calif.) and Rep. Peter DeFazio (D-Ore.) introduced a new bill that would require mandatory labeling of GMO foods and ingredients.
"Win or lose, this is a long war," Bronner told The Times. "Labeling is inevitable."