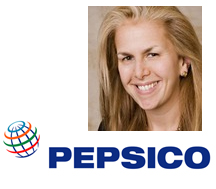 BevNET Live's first day will end with a presentation by Karin Rotem, Ph.D., the Senior Director of R&D Strategy in PepsiCo's Global Beverage business. Dr. Rotem will be speaking on the successful implementation of innovation into brand building, with a focus on the key characteristics of innovations that allow them to be adapted into successful beverage brands.
Having launched, evaluated, and developed brands and strategies in a variety of positions at PepsiCo and others, it is a discussion that Dr. Rotem is uniquely qualified to conduct.
While her background expertise is technical, Dr. Rotem has had a unique combination of experiences from Research and Development to Strategy and Operations through to Venture Investment.  Most recently, she was the Director of Global R&D Strategy reporting directly to PepsiCo's Chief Scientific Officer. She has also been on the investor side as the PepsiCo Venture Director at Physic Ventures.  There she successfully created and shaped a newly created VC role on behalf of PepsiCo's Limited Partner investment and was a full-time member of the Physic Operating Team. She scouted investments in the food and nutrition sector and was exposed in detail to the Venture Ecosystem of Entrepreneurs, Academia, Institutional Investors, and the value of Network Innovation.
Prior to that, Dr. Rotem was based in China where she created PepsiCo's first Beverage R&D Center in Shanghai. Before her tenure with PepsiCo, Karin worked at Nestle, Merck, and IBM.  She earned her PhD in the field of Ab Initio Quantum Chemistry from the Department of Chemical Engineering at the University of Massachusetts Amherst and her BS in Chemical Engineering from Lehigh University.
BevNET Live will take place on June 6 and 7 in the Sheraton Tower Hotel in Manhattan. Discounted hotel rooms at the Sheraton Tower are also available. Registration questions can be directed to Jeff Hyde – 617-715-9673 / jhyde@bevnet.com