Kiwaii Makes Donation to Hurricane Sandy Victims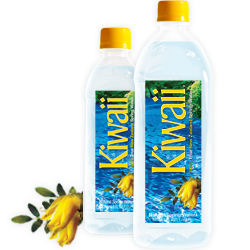 HELLERTOWN, PA, Nov. 14, 2012 – Premium Healthy Spring Water Inc. (PHSW) announced that four pallets of Kiwaii True Spring Water originally designated to be handed out during the New York City Marathon has been donated to the victims of Hurricane Sandy in Staten Island. After learning about the devastation caused by the hurricane, CEO Lou Savant made arrangements to deliver product to hurricane victims through St. Margaret Mary Church, a staging area for donations.
"We felt compelled to get involved in a meaningful way," said Savant. "And the devastating conditions meant many people weren't able to get safe drinking water. It's a small gesture, but an important one, and while getting product to the victims was a challenge, Lou Ferraro at Preferred Beverage Distributors went above and beyond in coordinating the shipment."
The company is cooperating with other distribution partners and retailers to make additional donations of water. Kiwaii is a relatively new brand of imported bottled water from New Zealand with a history of benevolent giving. The company donated a truckload of water to aid victims of the earthquake in Christchurch, New Zealand in February 2011 before the brand was even launched. In 2012 more than 80,000 bottles of Kiwaii were donated to Avon Walk for Breast Cancer events, Race for Cure events, aid for tornado victims in Texas, youth sports programs and other charitable events.
Savant said, "We are still a small company but feel it is important to contribute to the health and wellbeing of our communities as much as we can."
For more information call 1-877-4KIWAII or visit http://www.kiwaii.com.