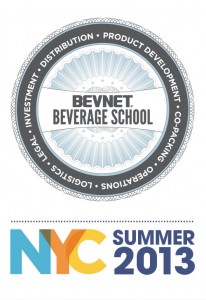 Just a quick reminder — BevNET Live Summer '13 in NYC will feature a special edition of Beverage School, BevNET's introduction to the beverage business.
The half-day event, which will take place on Monday, June 3, the day before BevNET Live begins, will offer valuable information geared toward early-stage entrepreneurs and industry newcomers, including lessons on product development, sales and marketing, supply chain management, distribution, and more.
Additionally, Beverage School will give attendees the opportunity to speak with Beverage School instructors and make important contacts while gathering the important information that can help launch a brand.
The session is open exclusively to attendees of BevNET Live who are new (or relatively new) beverage company entrepreneurs. There is no additional cost for the program, however, only a limited number of seats remain for Beverage School.
If you have already signed up for BevNET Live and wish to attend Beverage School, notify BevNET sales representative Jon Landis TODAY.