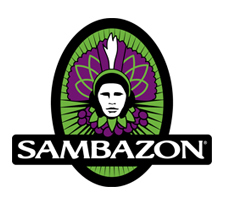 San Clemente, CA (June 20, 2011)  /PRNewswire/ — Sambazon, the pioneer of organic Amazon Superfoods, today announced a partnership with Whole Foods Market®, the leading natural and organic food retailer, to offer a Win a Trip to Brazil sweepstakes on Facebook to benefit Whole Planet Foundation®. The contest is live on Whole Foods Market's Facebook page, and for each entry received, Sambazon will donate $1 to Whole Planet Foundation, a non-profit dedicated to funding microlending programs in developing countries.
One lucky fan will win a week-long vacation for two to Brazil, where they may visit the beautiful beaches of Rio de Janeiro and explore the Amazon Rainforest.  The grand prize trip features a unique opportunity to visit Sambazon's production facilities and meet the family farmers who grow the certified organic and fair trade acai used in the company's Amazon superfood products.  The contest will run from June 20 through July 20, 2011, and coincides with a two-week, in-store promotion in which Sambazon will give $.05 for every Sambazon juice sold to Whole Planet Foundation.  Combined, Sambazon has pledged to donate up to $25,000 by the end of July, 2011.
"We look forward to providing an incredible opportunity to enjoy the rich and colorful culture of Brazil, where our company has its roots, while giving back to a wonderful non-profit," said Ryan Black, co-founder and chief executive officer of Sambazon.  "As social entrepreneurs, we started our business in an emerging economy and are proud to get behind Whole Planet Foundation's mission to improve the economic climate and living conditions in developing nations."
"Whole Planet Foundation is proud to partner with Sambazon, a company that practices conscious capitalism and works directly with over 10,000 independent family farmers to support sustainable development in the Brazilian Amazon," said Philip Sansone, president and executive director of Whole Planet Foundation. "With Sambazon's donation, we hope to provide more than 100 microloans and nearly 700 people with the opportunity to change their lives through microcredit."
Whole Foods Market was the first national retail chain to carry Sambazon in 2002 and continues to offer Sambazon's full organic line of functional health juices, smoothies, sorbets and frozen products in all 300+ US locations.
About Whole Foods Market®
Founded in 1980 in Austin, Texas, Whole Foods Market (wholefoodsmarket.com, NASDAQ: WFM) is the leading natural and organic food retailer.  As America's first national certified organic grocer, Whole Foods Market was named "America's Healthiest Grocery Store" by Health magazine.  The company's motto "Whole Foods, Whole People, Whole Planet"(TM) captures its mission to ensure customer satisfaction and health, Team Member excellence and happiness, enhanced shareholder value, community support and environmental improvement.  Thanks to the company's nearly 60,000 Team Members, Whole Foods Market has been ranked as one of the "100 Best Companies to Work For" in America by FORTUNE magazine for 14 consecutive years.  In fiscal year 2010, the company had sales of more than $9 billion and currently has more than 300 stores in the United States, Canada and the United Kingdom.
About Whole Planet Foundation
Founded in 2005, Whole Planet Foundation is a Whole Foods Market foundation promoting poverty alleviation worldwide where the company sources products.  Our mission is to empower the very poor living in these developing world communities with microcredit and the chance to create or expand a home-based business and lift themselves and their families out of poverty.  As of June 2011, Whole Planet Foundation is funding microlending programs through microfinance institution partners in 36 countries in Africa, Asia and Latin America, and supporting over 860,000 people with a chance for a better life.  Learn more at www.wholeplanetfoundation.org.
About Sambazon
Founded in 2000, Sambazon is the pioneer of organic Amazon superfoods, providing functional health juices, smoothies, sorbets and frozen products made from delicious blends of handpicked Brazilian fruits and botanicals.  Known for introducing acai into the U.S. market, Sambazon is committed to sharing superfood health with the world in a way that consciously benefits people and planet.  Its certified organic and fair trade partnership helps protect the Amazon rainforest and benefits more than 10,000 family farmers, while bringing consumers the next level in superfood nutrition.  Today, Sambazon is widely available in health food stores, grocers and juice bars throughout North America.  To energize your body and soul, visit www.sambazon.com.