Boylan Bottling Company Teams Up with Pine State Trading Co.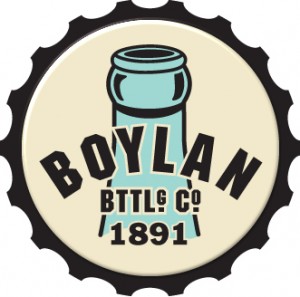 Companies Partner to Build Premium Soda Category in Maine
TETERBORO, N.J.–(BUSINESS WIRE)–Boylan Bottling Company announced that it has partnered with Pine State Trading Co, a Maine family-owned company, to satisfy the thirst of discerning Mainers from Fort Kent to Kittery.
Boylan, one of the leading craft soda makers in the US, appointed the Beverage Division of Pine State Trading Co. to be their exclusive representative in the state of Maine. Based in Gardiner, ME, Pine State Beverage services over 1000 Maine customers with a wide range of convenience and beverage products.
"Pine State has a stellar reputation for service, and a product portfolio that will give our craft sodas access to all the accounts we want to be in", said Martin Kelly, President & CEO of Boylan. "Given their success with other categories, we are confident that Pine State Beverage is the right partner to help us build our brand and the craft soda category in the Pine State", added Kelly.
"We know how much Mainers appreciate honest products that are made well and done right, and that's how we make our handcrafted sodas," Kelly continued. "Boylan sodas are also the perfect way to treat your family to something a little special while on vacation, which makes us a great fit for Vacationland," he added.
"The Pine State team has done a terrific job building their premium beverage portfolio in other categories, and they do an excellent job servicing all classes of trade. Their dedicated sales team, excellent marketing department, and family-owned focus will help us get our bold, flavorful sodas in all the right accounts," commented Darrell Wiss, Director of Drinkology at Boylan.
About Boylan
Boylan Bottling Company has been making sodas in small batches since 1891. Our Sodamasters use home grown recipes, pure cane sugar, the highest quality ingredients, and glass bottles to insure freshness and proper carbonation. We are proud of our bold, flavorful sodas, and we hope you enjoy them. Cheers.
About Pine State Trading Co.
Pine State Trading Co. is New England's leader in the marketing and distribution of convenience and beverage products. Pine State is a family-owned company with over 800 employees who are each empowered to exceed customer expectations. Pine State offers a diversified sales, marketing, and logistics network to serve our over 5,000 customers.