KeVita Adds Doors in Safeway, Keeps it Copacetic with Cleanse in Whole Foods
It's got just over 300 stores in the U.S., but considering its proclivity for incubating brands, beverage companies have learned that even when they get big, they need to hold a little something back for Whole Foods.
Consider the case of Honest Tea, which moved into mainstream channels long ago but still maintains a strong presence in the country's largest natural foods retailer. Last year, the Coca-Cola-owned organic tea company released a stevia-sweetened Whole Foods exclusive in a glass bottle, Raspberry Fields. Organic investor darling Annie's also held something back for Whole Foods, keeping an all-organic pizza in that store while rolling out frozen pizzas made with mostly organic ingredients in other channels.
Another fast-growing brand, KeVita, is also launching a new product exclusively in Whole Foods after the first of the year, debuting its first entry into the hot "cleanse" category with KeVita Daily Cleanse. And once again, it's happening at the same time that the company is plowing new ground in mainstream channels. KeVita, as of last month, is in the midst of a massive rollout into the national Safeway system, which is bringing the sparkling probiotic drink into 1400 new stores.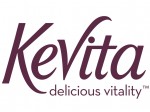 Whole Foods likes an exclusive as a way of keeping a unique offering in its mix as a brand it has incubated moves more broadly into the trade, said consultant Tim Sperry, a former Whole Foods buyer.
In the case of Daily Cleanse, Whole Foods will be receiving a low-calorie, stevia-sweetened version of the traditional lemon/cayenne/maple syrup blend that has been the formula for the "Master Cleanse" diet, one that incorporates four live probiotic strains as well. KeVita trumpeted the $2.99-$3.49 MSRP and lower calorie count on its product, a strong discount when compared to other cleanse-oriented products.
But while company CEO Bill Moses was calling his new product "an easy solution to complicated cleanses," the rest of his team was working at winning in a complicated new part of a much larger retail footprint.
KeVita, which took in a reported $7.5 million from investment firm KarpReilly earlier this fall, has spent the past month moving into Safeway's stores, and taking up a new merchandising position within the produce set of many of the stores.
"It's nice for us to break out and actually try a produce merchandising play," said co-founder Robert Adams, who runs sales for KeVita.
With the 1400 Safeway and Safeway-owned stores (Randall's, Dominic's, Von's) coming online, the 2-year-old brand is now in approximately 4500 stores. According to Adams, it is still growing in natural – making the debut of an exclusive product in Whole Foods a logical move – and is in the midst of a full-throated effort to bring its manufacturing capacity up to the company's new store count.
"You might find it hard to believe, but we're still building out our natural presence," Adams said. "So it's about building natural and picking good retail partners in conventional, places where merchandising is going to be optimal."
KeVita's crossover debut in mainstream produce actually comes on the heels of the success of another probiotic brand's successful Safeway transition. Whole Foods darling GT Synergy Kombucha, built out a large foothold in the chain over the course of the past year, making KeVita an easier sell, according to Adams.
"I think it's fair to say that product has opened doors for our product," he said. "I'd be selfish if I didn't offer some thanks for that."