The Latest News On All The Brands You Sell
Kombucha Entrepreneurs Form Trade Group
The Kombucha category continues to be one of swiftest risers in the beverage industry, so Kombucha entrepreneurs are ready for validation.
Kombucha Brewers International, a Kombucha trade group, announced its launch on Tuesday afternoon. According to a press release, the group will set industry-wide standards, create marketing campaigns, educate consumers, retailers and restaurants, conduct research and serve as a point of communication regarding the Kombucha industry.
The group was founded by Hannah Crum and Alex LaGory of KombuchaKamp.com, a website that explains Kombucha's properties and benefits and provides recipes (note: Crum and LaGory have previously written for BevNET).
"Kombucha Kamp's mission, to heal the world one gut at a time, cannot and should not be accomplished alone," Crum said in the release. "We have partnered with our friends in the commercial industry on numerous occasions regarding education and regulatory issues, and founding a trade group is the logical next step to furthering that mission."
The release notes that according to data from SPINS, a leading market research provider on natural and specialty products, Kombucha sales increased 37 percent from 2012 to 2013.
Current members of the group include Anne's Kombucha, Better Booch, Búcha, Buchi, Buddha's Brew, Communitea, Conscious, Grateful Harvest, Health-Ade, High Country, Holy, House, Karma, KBBK/Kombucha Brooklyn, Kickin, Kombucha Mama, Kombucha Max, Nessalla, Nugget's Raw, Red Star, Remedy, Tonica, Unity Vibration Living Kombucha Tea, Urban Farm Fermentory and YogiBeer.
Missing from that roster are two of the largest Kombucha producers — GTs and Reed's.
Evolution Fresh Opens New $70 Million Facility
Starbucks announced last month that it will dramatically ramp up production of Evolution Fresh juices with the launch of a new $70 million juicery and manufacturing facility. The new plant, which is located in Rancho Cucamonga, Calif., will enable Starbucks to quadruple production of the cold-pressed, high-pressure processed (HPP) juice products, according to the company. The launch represents a critical step in reaching the company's goal to distribute Evolution Fresh juices in more than 8,000 Starbucks and grocery retailers throughout the U.S. by the end of 2013.
The launch of the facility comes amid growing awareness and demand for cold-pressed juices, and significant expansion in the distribution of Evolution Fresh juice products. Starbucks recently announced a national distribution deal with Whole Foodsand has over the past year replaced Naked brand juices with Evolution Fresh products in thousands of its company-owned cafes.
"The opening of this juicery marks a significant milestone in Evolution Fresh's history and commitment to making high-quality, never-heated, nutritious juice available to consumers across the country," Chris Bruzzo, general manager, Evolution Fresh said in a statement. "We believe cold-pressed is the future of juice and we are leading the charge in changing the way people think about juice."
The growth of the Evolution Fresh brand meant replacing its original manufacturing plant with the new 264,000 sq. ft. facility, which is "one of the largest (in dollar sales) HPP juiceries in the U.S. capable of sourcing, peeling, squeezing and pressing raw fruits and vegetables," and will employ 190 people, according to Starbucks. The new plant is equipped with four HPP units each designed and built by Hiperbaric, a major manufacturer of HPP equipment in the U.S., and currently able to produce 140,000 gallons of juice per week, four times as much as the old facility.
"Everything is streamlined to do cold-pressed juice in the best possible way," Bruzzo told BevNET. "From our perspective, this is an inflection point. To open a 264,000 sq. ft. facility that is designed to do one thing really well, that means that our expectations — and the indications of what's happening in the marketplace — is that there will be a major consumer shift."
The belief the there will be a dynamic shift in how Americans consume juice was the reason that Starbucks built the new juicery with a significant amount of room for growth. Bruzzo said that said that the company has the space to add four more HPP machines, which, if added, could double its current output. Bruzzo also stated that the new facility will enable to Starbucks to bring its 32 and 64 oz. multi-serve options, which are primarily sold in Southern California, to other U.S. regions.
"It's great to stand in front of this very physical manifestation of 'what is it going to take?' to supply the whole country with the juice that it needs, if juice is going to become, in fact, a daily ritual and build up on this trend of functional beverages that deliver nutrition," Bruzzo said.
Gerry Martin Leaves Polar Beverage
After 17 years, Gerry Martin has left Orson behind.
Long an industry heavyweight through his position as V.P. of marketing and immediate consumption sales for the giant independent bottler and distributor, Polar beverages — symbolized by its Polar Bear mascot, Orson — Martin told BevNET he is leaving Polar to help lead Al's Beverage Co., Inc., one of the country's largest manufacturers and distributors of fountain soft drink concentrates.
Martin will be president and CEO of the company, which is based in East Windsor, Conn. Al's, which supplies its own fountain CSDs and slushies to many independent accounts, also distributes concentrates for Canada Dry and 7-Up, among others.
He said that Al's, which has been in growth mode recently, will likely soon be in expansion mode again. It currently employs 50 people.
"That side of the industry is ripe for consolidation," Martin said.
Martin added that it was hard to be leaving Polar, a place where he's been deeply involved in the distribution of the company's own brands as well as the entrepreneurial beverage companies that have become national players over the years. He also spent 15 years working for Pepsi in the Northeast before joining Polar in 1996.
He said he felt his biggest accomplishments were growing the companies branded products from a grocery-only line to a recognized brand sold in drug, liquor, on-premise and convenience accounts, as well as a division with seven employees who help market its core and seasonal products. Martin also added that he was proud of nurturing the growth of brands like Vitmainwater, Rockstar, Izze, Zico and others.
"It's been great building relationships and being part of the Polar family for so long," Martin said. He will be transitioning to the new position over the course of the next few weeks, but said he hopes to be able to continue working with entrepreneurial brands through organizations like BevNET and also through DPSG, where he is on the cold drink steering committee.
Taste of Tomorrow Begins in Kroger Affiliate
Kroger's highly anticipated entrepreneurial beverage set, Taste of Tomorrow, has become a program of the present.
In October, the supermarket giant's natural foods team activated the promotional and merchandising strategy, designed to help incubate innovative beverage brands in the supermarket giant's retail system, in King Soopers in Colorado.
While the Kroger team, working closely with sales and marketing advisory group L.A. Libations, had run tests of the business in its California-based Ralph's stores, the full program launched under the company's King Soopers banner with eight different brands: JIN+JA, Minta, Chia\Vie, Aloe Gloe, Kona Red, Just Chill, Chameleon Coffee and Motto, the most recent winner of the New Beverage Showdown at BevNET Live.
"We're trying to build something on a small scale within a very large universe," of Kroger stores, said Mary Ellen Adcock, Kroger's vice president of natural foods, which is shepherding the program. "But it's not something that we're just trying out [in Colorado], it's something that we're going to grow over time."
The reasoning behind the program is that it gives Kroger the opportunity to get insights into the new and innovative brands that can appeal to consumers, while also making it clear that it's a retailer that is interested in helping to develop those kinds of beverage companies.
"Our customers are telling us that they want this type of products and they want to enjoy these unique brands," Adcock said. "We want to learn about these categories that could be emerging and how we can play on a smaller scale."
The program is designed to offer the entrepreneurial companies a platform to launch their brands, but with an eye toward their expanding in the area as they normally would.
"We want to have a connection to them, we're going to be open and honest and have the best advice, and build you in our stores, but we also want to expand that connection to the actual heartbeat of the industry," said Mathis Martines, the senior category manager of innovation and natural snacks at Kroger.
A recent 10,000-consumer health and wellness fair sponsored by King Soopers served as the unofficial curtain-raiser for the program. There, the drinks were clustered near each other in booths with multiple sampling opportunities. Since then the brands have been sampling extensively in King Soopers throughout Colorado, both individually and in shared sampling and merchandising situations that Martines executives likened to a cooperative. "Taste of Tomorrow" shelf-talkers are also helping point consumers to the brands, and coordinated promotions have been ongoing. Additionally, the entrepreneurs behind the brands have been asked to be in the market with some level of regularity to keep communicating the story to consumers.
Meanwhile, shopper insights are being funneled back to
the brands so that they can hone their message, creating a much deeper level of information for the brands than would normally be available.
"Usually when a retailer gives an entrepreneur this opportunity, it's pretty much sending them the paperwork and them getting into the store and hoping for the best," said L.A. Libations' Danny Stepper, whose Aloe Gloe is part of the program, and who works with three of the other brands. "I view this as more of a coaching presence in the store, with a lot of two-way communication going on about demographics. They're doing everything."
First Beverage Ventures Invests in Kombucha Brand
Six months after launching a new fund aimed at investment in emerging non-alcoholic beverage brands, the private equity arm of First Beverage Group has taken a stake in Health-Ade, which markets a line of premium, small-batch kombucha products. The deal is the first transaction made by First Beverage Ventures' new fund, whose limited partners include the Coca-Cola Co.'s Venturing and Emerging Brands group as well as several high-net- worth individuals and family offices.
Though terms were not disclosed, Bill Anderson, Chairman and CEO, First Beverage Group, in a statement called Health-Ade "the perfect brand for our inaugural investment, and hailed kombucha, a fermented tea touted for its probiotic health benefits, as "a dynamic and growing category."
"Health-Ade embodies the type of company that our new fund seeks to partner with," Anderson said.
Based in Los Angeles, Health-Ade was founded in 2012 by a trio of entrepreneurs: husband and wife team Justin and Daina Trout, and Vanessa Dew, a close friend of both. Marketed as "a bubby probiotic tea," the line of kombucha drinks is made using cold-pressed fruit from local farmers' markets and is naturally fermented. Packaged in amber-colored 16 oz. glass bottles, Health-Ade comes in an original flavor and four seasonal varieties. The products are currently sold in nearly 150 independent specialty grocers and fitness studios in the Los Angeles area as well as direct-to-consumer via the company's website.
Noting the popularity of carbonated beverages and the general tilt toward better-for-you products, and, in particular, mid-calorie drinks that are low in sugar and other sweeteners, Tom First, Managing Partner, First Beverage Ventures, said that the firm had been seeking to make an investment in the probiotic space and looked closely at a number of kombucha brands.
"I think kombucha is an extremely important category for the industry and showing a lot of growth right now," First said. "It's a magical drink and a diverse beverage. You can do a lot with kombucha, and you're seeing a lot of different offerings from [manufacturers]."
First said that while the flavor profile of kombucha has long been an acquired taste, the category has seen significant strides in flavor development, and praised Health-Ade as an "incredibly delicious kombucha" and having "the best liquid we could find on the market."
Along with Jason Camillos, a managing director of First Beverage Ventures, First will work closely with Health-Ade, which recently signed on with few local distributors, he said. The company is also in the midst of building a new production facility that will enable the company to increase capacity and expand distribution to larger retail chains that are interested in carrying the brand. The launch of the new plant is about one to two months away, First said. As for additionally expansion, First said that Health-Ade is aiming to bring its products to the East Coast and is in the planning stages of creating a new manufacturing plant on the East Coast, one geared toward supplying New York and New England.
Novartis Puts NoDoz Into Energy Shot Game
Long before Red Bull, Monster and 5-Hour Energy, there was NoDoz, one of the first and best known over-the-counter caffeine supplements sold in the U.S. The small, white tablets have long been a favorite of bleary-eyed college students and midnight-shift factory workers, many of whom preferred NoDoz over other caffeine sources like coffee and soda.
In recent years, however, energy drinks and shots have become a booming, multi-billion dollar category, and, in the process, made NoDoz seem like a relic of previous generations. That may change. After years of sitting on the sidelines, NoDoz has finally gotten into the game with the recent launch of NoDoz Energy Shots. Brought to market by pharmaceutical conglomerate Novartis, which owns the NoDoz brand, the products are currently sold exclusively at Walmart.
In an e-mail to BevNET, Novartis said that it "made the strategic decision to launch NoDoz Energy Shots to provide consumers with an alternative when it comes to a caffeine source" and described the product as a "fast-acting, liquid caffeine supplement that is intended for adults." Citing "competitive reasons," Novartis declined to share information about how long the product had been in development before its launch, which appears to have been sometime in early September.
Formulated with 115 mg of caffeine, Novartis makes the claim that one serving of the product "contains about as much caffeine as a cup of coffee." The energy shots are artificially flavored, sweetened with sucralose and come in two flavors — Berry and Orange — each packaged in 1.89 oz. bottles.
Novartis stated that "Walmart is the exclusive retail partner of NoDoz Energy Shots in 2013," but did not specify the length of its arrangement with the mass retailer, only noting that consumers can check the brand's website "for updated retailer availability." Walmart sells a 2-pack of the shots for $4.68 and $11.88 for a 6-pack.
In marketing the line as one that comes "from a safe &
trusted brand for 50 years," it's clear that Novartis is banking on the name recognition of NoDoz as a significant point of differentiation between its product and those of competing companies. Nevertheless, it will likely be an uphill battle for Novartis within a category dominated by 5-Hour Energy. 5-Hour owns more than 90 percent of the $1.25 billion category, dwarfing its competitors, none of which has more than 1.4 percent of the market.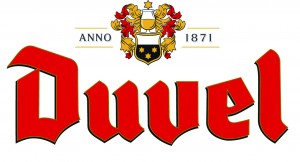 Boulevard Sold to Duvel
Last fall, Boulevard Brewing founder John McDonald told Brewbound that that he wasn't interested in selling the country's 19th largest brewery.
What a difference a year can make.
In October, the owner of the Kansas City Mo.-based craft brewery announced that Belgium-based Duvel Moortgat will purchase the company as part of a deal that will combine Boulevard with the domestic and import branches of Duvel and Brewery Ommegang. While terms of the deal were not disclosed, industry sources have estimated its value as at least $100 million.
While public reaction was mixed — both online and off — McDonald attempted to reach out to the brewery's customers through an online letter explaining his rationale behind the sale.
"I'm not getting any younger, and the long-term future of the brewery has weighed on my mind for the past several years," he wrote. "After long discussions with my family, we determined that we wanted to find a way to take Boulevard to the next level while retaining its essence, its people, its personality – all the characteristics that make our beer and our brewery so important to Kansas City and the Midwest."
Reaction on the social networking site Twitter, where many brewers air their thoughts, was swift.
The merger was met with mixed emotions by many craft beer industry members active in the twittersphere. After the news broke, a fellow Missouri craft brew house, Schlafly, sent congratulations via the social networking site. That company recently went through a sale of its own: last January, Schlafly co-founders Dan Kopman Tom Schlafly agreed to sell 60 percent of his company to a St. Louis, Mo. investment group, Sage Capital.
But the Boulevard buyout seemed to have drawn the ire of Stone Brewing Co., which took the opportunity today to remind its own set of twitter followers that it will never "sell out."
Stone's founder, Greg Koch, similarly mentioned that he'd never sell out — but the simple fact that Koch was airing his thoughts on the issue of continuity, is indicative of a market in which once-uncertain ventures dealing in oddball brews have become long-term businesses requiring succession planning. At this point, many brewery startups are looking at it as part of their business plans.
It should be top of mind for brewery owners who, like McDonald, thrived following the first craft boom and bust cycle, said Craig Farlie, the managing director of investment banking firm Farlie Turner & Company.
"I would say people who were in the 'Class of '88 or '89' should be thinking through issues like this," he said. "They have gotten to the point where they have spent 25 years building a business and if they don't have a coherent plan for succession, they are ignoring one of their primary responsibilities as the architect of the business."
That responsibility was something McDonald began placing greater emphasis on in the last year.
"Finding the right partner was hugely important to me," McDonald said. "At my age, I really wanted to find a partner that could take us in the right direction going forward."
When word spread that McDonald was shopping Boulevard, the offers poured in. McDonald rejected bids from private equity firms and strategic buyers alike, and when MillerCoors came knocking, he took the call but eventually passed.
So what's the reaction from other industry members?
Townsend Ziebold, a managing partner at First Beverage Group, which acted as Boulevard's investment banker, believes it could serve as somewhat of a wakeup call for brewery owners.
"I think it will create a more robust dialogue amongst craft beer owners who are starting to think about their own [merger and acquisition] decisions," he said. "It will cause some craft owners to think about when the time is right."
Farlie agreed.
"I think anyone in the business has to look at this deal and think 'what does it mean for me?'" he said. "This is where the industry is headed. People can be upset about it and beat their fists and decry the fact that it is taking the soul out of craft beer, but this is where it is headed. There is too much money in the industry right now and people have started paying attention to it."
More deals are coming, he added.
"Right now the industry is hot," said Farlie. "There is money looking to come into the industry and it is growing upwards of 20 percent per year. We are in a window for craft beer where people are willing to pay much higher multiples for a craft beer business."
Ziebold and Farlie agreed, however, that the sales window won't stay open forever.
"The window is not closing but I think it is closing on finding the ideal buyer," said Ziebold. "At some point, multiples will start to trend down, and if you care about getting a really great multiple, now is the right time."
As for any potential fear that distribution of the Boulevard brand could change in some markets, at least one wholesaler Brewbound spoke with to isn't too concerned.
Brian Murphy, the director of sales and marketing for Massachusetts Beverage Alliance (MBA) said he isn't worried about losing the brand to L. Knife & Son, a competitor that sells the Duvel USA and Brewery Ommegang portfolio.
"We are the third largest Boulevard Smokestack Series market in the country," he said. "We outperform all other markets and Boulevard is one of our top priorities. I actually look at this as an opportunity to grow our portfolio with the Duvel and Ommegang brands and we would definitely be open to doing that."
Boulevard comprises about 28 percent of MBA's gross revenue, Murphy said.
Yuengling Considering Return to Massachusetts
D.G. Yuengling Brewery is considering new distribution in Massachusetts, according to company officials.
It would mark just the 16th state for Yuengling, which is nevertheless the country's oldest brewery and one that sells nearly 3 million barrels annually.
Although Yuengling executives did not provide a specific timetable for the brands potential return to the Bay State, multiple wholesaler sources believe it could come as early as the first quarter of 2014.
Yuengling beer had previously been distributed in Massachusetts until about 1992 or 1993 when the company decided to exit the state, said Yuengling chief operating officer Dave Casinelli.
Lou Romano, director of marketing and wholesaler development for Pennsylvania-based Yuengling, told Brewbound that the company had begun initial market research in Massachusetts.
"At this time, we are in the very preliminary stages of getting to understand the state of Massachusetts," he said. "Our due diligence needs to be completed before we make any decisions on entering the state and developing a timeline for potential expansion."
Romano confirmed rumors that company representatives had recently met with several potential distributor partners, including Atlas Distributing, which is based in Auburn, Mass. and had flown a "Welcome Yuengling" sign for the visit.
"All conversations have been informal," he said. "We need to understand the state to develop an approach, so we have spoken to several wholesalers about their perspective. Everyone who is interested in our brands will be given the same courtesy in due time."
Romano also confirmed that Massachusetts is, for the immediate future, the only New England state that Yuengling is prospecting at this time.
Since taking the helm of the company in 1985, Dick Yuengling, the fifth-generation owner of the brewery, has grown production from approximately 130,000 barrels to nearly 3 million. Its products are currently distributed in just 14 states including Pennsylvania, Ohio, New Jersey, New York, Delaware, Maryland, Virginia, West Virginia, Tennessee, North Carolina, South Carolina, Georgia, Florida, Alabama as well as Washington DC.
Massachusetts would be the first new market the company has entered since it launched in Ohio in 2011. Yuengling, which produces its beer in two cities, recently made improvements to its Tampa, Fla. brewing facility, installing a larger brewhouse and more efficient packaging lines.