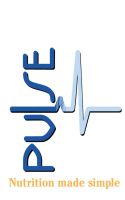 DENVER, CO–(Marketwire – Sep 14, 2011) – The Pulse Beverage Corporation (OTCBB: PLSB) ("Pulse" or the "Company"), makers of the PULSE® brand of "good-for-you" NutriPurpose™ beverages, today announced that it has signed a distribution agreement with Pacific Bottleworks Company Ltd. ("PBC") for distribution of Cabana™ Lemonades by Pulse® across all of Canada.
Pacific Bottleworks is a leading importer, distributor, and marketer of specialty beverage brands in the Canadian market and will distribute Cabana™ Lemonades by Pulse® directly and through its network of partners to grocery stores, convenience stores, specialty stores, pharmacies and to the food service industry. PBC will also provide warehouse and full service direct-to-store delivery across Canada including merchandising and stocking of Cabana™ Lemonades by Pulse®.
James Colburn, President of Pacific Bottleworks, said, "We are very excited to be adding Cabana™ Lemonades by Pulse® to our range of popular alternative beverage brands. The Cabana™ brand has the hallmarks of a winning brand in the Canadian marketplace with its innovative packaging, all natural ingredients, lower calorie count and category-leading flavour profiles. We are looking forward to a very successful rollout over the coming months."
Bob Yates, CEO of Pulse, commented, "We are thrilled to be partnering with a major distributor such as Pacific Bottleworks. They are a full service company with a proven ability to position their products across widely different areas and accounts over an extraordinarily large and diverse geographical territory. This Exclusive Distribution Agreement works strategically for both companies and is yet another positive sign of Cabana™ Lemonades growing acceptance both domestically and internationally."
Details of the Company's business and agreements can be found as part of the Company's continuous public disclosure as a reporting issuer under the Securities Exchange Act of 1934 filed with the Securities and Exchange Commission's ("SEC") EDGAR database. For more information, please visit: www.pulsebeverage.com.
PULSE® and PULSE: NUTRITION MADE SIMPLE® are registered trademarks of The Pulse Beverage Corporation.
About The Pulse Beverage Corporation (OTCBB: PLSB)
The Pulse Beverage Corporation is a development stage company preparing to manufacture, distribute and market the PULSE® brand of NutriPurpose™ beverages originally developed by a major healthcare company and containing effective ingredients widely considered to be critical to adult health. For more information: www.pulsebeverage.com.
The above statements have not been evaluated by the Food and Drug Administration. This product is not intended to diagnose, treat, cure or prevent any disease.