Avitae Caffeinated Water Now Available In Giant Stores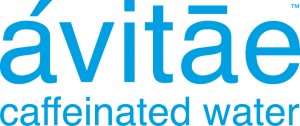 September 13, 2012 – Avitae USA LLC announced today that Giant's Carslisle Division will begin offering Avitae Caffeinated Water immediately. Riding on the heels of several successes, the caffeinated water company continues to grow distribution throughout the country. Avitae's partnership with Giant-Carlisle further strengthens its position in the Eastern region of the United States. Giant's Carlisle Division consists of 140 store locations throughout Pennsylvania and New Jersey.
"Partnering with Giant was a goal we wanted to hit this summer," said Avitae VP of Sales Mike Ward. "It feels great to finally accomplish that. Our sales team continues to drive distribution in the East and create new opportunities for us as a company."
"We're always looking for ways to increase our selection of new products for our customers," said Chris Oden, Giant's Merchandiser for DSD Beverages. "We feel that Avitae Caffeinated Water is a great addition to the Giant product portfolio. As we look to offer healthier alternatives as responses to trends, products like Avitae are essential."
Avitae offers consumers purified water with two different strengths of caffeine; 45 mg of natural caffeine, about the same amount of caffeine as a diet soda, and 90 mg of natural caffeine, about the same amount of caffeine as a cup of coffee. Avitae Caffeinated Water contains zero calories, sugars, or artificial ingredients and tastes exactly like purified water.
About Avitae Caffeinated Water
Avitae Caffeinated Water is the world's leading caffeinated water company and seeks to provide consumers a better alternative to less healthy caffeinated beverages and sugary drinks. Avitae vows to provide the healthy hydration you need with the caffeine lift you want. Avitae Caffeinated Water is currently offered in 45 mg and 90 mg caffeine amounts for all lifestyles, sold nationwide. More information is available at www.avitaeusa.com. Media Contact: Bryant Fox 8500 Memorial Drive Suite C Plain City, Ohio 43064 614-973-6012 bfox@avitaeusa.com www.avitaeusa.com ###