Boylan Bottling Company Strengthens Presence in the Northeast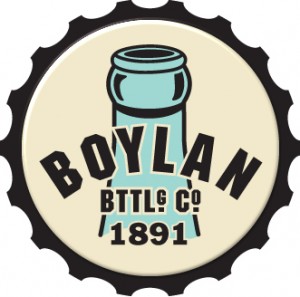 Premium Soda Maker Partners with Northeast Beverage to Drive Growth
TETERBORO, N.J.–(BUSINESS WIRE)–Boylan Bottling Company, one of the leading craft soda makers in the US, announced that it has expanded its relationship with Northeast Beverage, appointing them as the authorized distributor of Boylan products for the entire states of Connecticut and Rhode Island.
"The Connecticut and Rhode Island markets have great growth potential for craft sodas, given the trends in craft beer, cheese, and many other food and beverage categories. Being partnered with the right distributor gives us the opportunity to really expand distribution of our handcrafted sodas into all the right accounts," said Martin Kelly, President and CEO of Boylan.
"The Northeast team has done a terrific job for us in their existing territory. They are committed to the super premium soda category, and they do a good job with service in all classes of trade. We know they will do a fantastic job for us across both states. We look forward to working with the sales and delivery folks at Northeast to satisfy the thirst of discerning consumers for better products with our bold, flavorful, Boylan sodas," added Darrell Wiss, Director of Drinkology at Boylan.
About Boylan:
Boylan Bottling Company has been making sodas in small batches since 1891. Our Sodamasters use home grown recipes, pure cane sugar, the highest quality ingredients, and glass bottles to insure freshness and proper carbonation. We are proud of our bold, flavorful sodas, and we hope you enjoy them. Cheers.
About Northeast Beverage:
Northeast Beverage is one of the Mancini Companies, industry leaders for the sales and distribution of spirits, wine, beer and non-alcoholic beverages for the Rhode Island and Connecticut area.