Kiwaii Provides Healthy Hydration at Avon Walk for Breast Cancer Events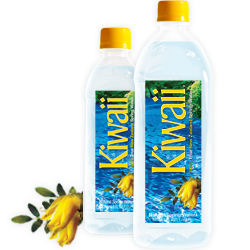 Hellertown, Pa., October 19, 2012 – Kiwaii Spring Water is pleased to announce that it is a proud sponsor of the final two Avon Walk for Breast Cancer events for 2012, held October 20-21 in New York City and October 27-28 in Charlotte, NC. More than 5,000 people are expected this weekend in NYC. Kiwaii will hand out over 27,000 bottles of its premium New Zealand spring water at these events.
The Avon Walk covers nine cities across the country, with participants covering 39.3 miles over a weekend and raises significant awareness and funds to fight breast cancer. Since 2003, efforts of 150,000 Avon Walk participants, more than $440 million has been raised and donated to breast cancer programs.For more information about the Avon Walk for Breast Cancer visit www.avonwalk.org/.
"At Kiwaii, our focus never strays from the health and well-being of our customers," President and CEO Lou Savant said. "We're extremely proud to be able to help a cause as vital as the Avon Walk. With every step along their 39-mile journey, the Avon walkers are doing their part to make a difference for people living with breast cancer. We're proud to do our part to support them."
Kiwaii was a sponsor at the Avon Walk in Boston in June and San Francisco in July. Kiwaii hopes to sponsor all Avon Walks for Breast Cancer events in 2013.
Kiwaii's artesian spring water is sourced from the pristine Blue Spring, in Putaruru, New Zealand. Kiwaii is bottled in a state-of-the-art facility under certified organic and kosher conditions – validation of the care and purity that goes into every bottle, as well as the company's commitment to providing consumers with healthy, 100% natural spring water using sustainable practices. For more information about Kiwaii visit www.kiwaii.com.