NY2O Premium Water Sponsors Norman's Food & Wine Tasting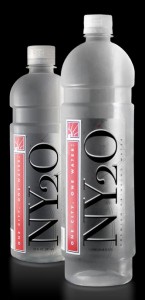 MIAMI, Nov. 6 – – Norman Brothers, the popular fresh garden and produce market of southwest Miami, last weekend held it's annual food and wine tasting festival where over 600 resident and regular customers from the local community sampled some of the foods and libations from all over the world.
NY2O, the American premium bottled water from the Catskill Mountains of New York State, was Norma's official water sponsor for the third year in a row for the tasting event.
Normans has served the South Florida area for over 40 years and prides itself on the freshest produce, garden products, meats and cheeses.