Califia Farms Announces New V.P. of Sales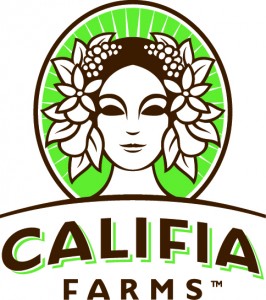 BASKERSFIELD, Calif. — California-based better beverage company Califia Farms recently named Food & Beverage Industry Veteran Tim Pisarski as Vice President of Sales. Pisarski will bring years of experience in the natural foods industry to his leadership role at Califia Farms, where he will supervise the Company's rapidly expanding distribution footprint in the United States. Pisarski will report to veteran retail executive Bob DiPiazza, SVP Sales, Califia Farms, and together they will drive the Company's growth in existing and new grocery and foodservice outlets.
Pisarski most recently served as Director of Strategic Marketing at Big Train, a multi-channel Food and Beverage Company, and prior to joining Big Train, he was the Vice President of Sales for Sambazon, where he was instrumental in growing this organization and gaining distribution in over 13,000 retail outlets. Tim's strategic plan was the driving force behind this organization tripling their sales over a three-year period.
"Bob and I are excited to have Tim on the team, and we know that he will be an excellent addition to Califia Farms," said Greg Steltenpohl, CEO, Califia Farms. "His considerable experience in the natural beverages industry will play a big part in advancing our Go-To-Market Strategy for exciting line extensions and new products that are coming up the pipeline. We think we'll see some great Califia wins with Tim at the helm of our Sales Function."
A graduate of Michigan State University, Pisarski brings considerable Consumer Packaged Goods experience to Califia Farms, having worked for many years building the Sambazon brand and at more conventional companies like Coca-Cola, Nabisco and Uncle Ben's early on in his career. Pisarski will oversee Califia Farms' national and regional sales of its portfolio of Cuties Juices and Smoothies, California Citrus Juices, Pure Almondmilks, and Iced Coffees with Almondmilk. Califia Farms came to the alternative dairy game in 2012 and has already seen growth to over 1000 retailers with its Pure Almondmilks and 6000 retailer locations with its Cuties Juices and Smoothies. It's just the beginning for this energetic young Company led by beverage veterans with a vision for better beverages for everyone.
ABOUT CALIFIA FARMS
Califia Farms was founded in 2010 by the growers of Cuties tangerines to share more of their California bounty year-round. Headed by beverage visionary and Odwalla founder Greg Steltenpohl, the company produces all of its products locally in California, celebrating the state's natural abundance. Califia Farms' new plant is eco-friendly, energy efficient, clean-water responsible and repurposes more than 90 percent of its post-production byproduct. The name Califia comes from a Spanish legend, telling of warrior queen Califia who ruled over a kingdom of women living on the mythical island of California. Spanish conquistadors believed they had discovered Califia's bountiful island when they first explored California.