Oatworks Fuels Runner in Ultra-marathon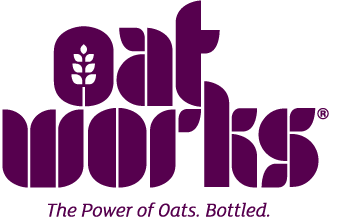 NEW YORK — Oatworks is proud to have fueled ultrarunner, Simon James, in The North Face® Ultra-Trail du Mont Blanc® (UTMB), an ultramarathon last Friday . The race, known as "the race of all superlatives", is a tour of the Mont Blanc massif that takes competitors across the highest mountain in Europe, Mont Blanc, via 168 kilometers (104.39 miles) of  trails, 9,600 meters of elevation gain (31,496 ft) and 3 countries.
The race is open to 2,300 elite athletes who must first qualify to be eligible and must complete the UTMB course in 46 hours or less, with the first finishers estimated to cross the finish line in 20 hours. An ultramarathon of this length and difficulty requires athletes to train vigorously and plan meticulously, including how to nourish their bodies and ensure that they have sufficient energy to complete the course.
Oatworks is an oat-powered natural smoothie made with 100% fruit juice that Simon has chosen to keep him fuelled throughout the UTMB. Smooth, delicious and refreshing, a single serving of Oatworks is packed with as much beta glucan soluble fiber as two bowls of oatmeal. The powerful combination of oat beta glucan and fruit delivers a nutrient-dense snack that provides sustained energy and is convenient to consume on-the-go.
We learned of Simon's plan to compete in the UTMB through his blog, www.mountaingoattrails.blogspot.co.uk. It wasn't long after he started running in 2006, that Simon read about UTMB and it inspired him to raise the bar for his training and accomplishments. He independently sought out trails and challenges that would prepare him for these adventures. Simon left the world of banking early this year to devote 2013 to achieving two of his long-dreamed-of life goals. The first, UTMB, is followed immediately by the second – climbing Manaslu, the 8th highest mountain in the world (8,156 meters / 26,759 ft) in the Nepalese Himalayas. Regarding what follows, Simon says that he's unsure of the future, "but I am committed to pushing my goals further and hopefully inspiring people to do the same!"
Oatworks was definitely inspired and looks forward to being a part of his journey. Oatworks congratulates Simon and all of the 2,300 athletes competing in the UTMB. We encourage all athletes to pursue their goals and inspire their community.