New Published Study on a Polyphenol-Rich, Coffee Fruit Extract Beverage That Lowers Inflammatory Markers in People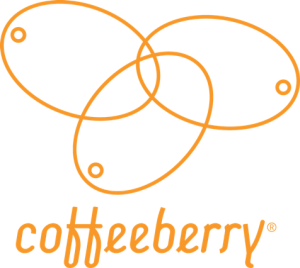 MOMENCE, IL – Sozo Global, LLC and FutureCeuticals, Inc. today announced the publication of a pilot clinical study that reports Sozo's exclusive CoffeeBerry® – based functional beverage reduces inflammatory markers in vivo.
The Sozo® functional beverage contains a high ORAC, polyphenol-rich, proprietary formula of fruit and vegetable extracts featuring FutureCeuticals' patented CoffeeBerry® Brand Coffee Fruit technology as the star ingredient.
The double-blind, placebo-controlled study-published online and in print in the latest issue of the peer-reviewed Nutrition Journal-compared the effects of a single dose of the Sozo® beverage and a placebo on serum anti-inflammatory and antioxidant markers in the blood of 31 healthy human subjects randomized into the two groups.  At one hour after treatment, subjects in the Sozo® group showed an average 40% reduction in blood levels of 8-iso-PGF-alpha (isoprostanes), a vasoconstrictor implicated in many inflammatory conditions including obesity, diabetes, arthritis and cardiovascular conditions.  Reduction of isoprostanes levels remained evident for three hours following dosing. Administration of Sozo® also yielded a 39% reduction in AOPP (advanced oxidation protein products), higher levels of which have been correlated with certain cardiovascular conditions.
The study authors conclude that the results justify further clinical investigations into the beneficial effects of the Sozo® beverage on human health.
"Sozo® could not be happier with these results," said J. Larry Cantrell, Sozo® Chairman.  "When we partnered with FutureCeuticals to produce Sozo®, we focused on creating a dynamic, great tasting wellness product with proven health benefits. The unique CoffeeBerry® technology gave us an immediate, impactful point of differentiation. With this study, we have taken an important first step towards substantiating the exciting benefits that were purposefully designed into Sozo® from the outset.  This new science confirms what we knew all along: Sozo® is a class apart.  The Sozo® team and our distributors can be proud of the fact that Sozo® offers a real platform for healthier living."
John M. Hunter, General Manager of FutureCeuticals, added, "We are extremely pleased with the outcome of this pilot study. Sozo® is a model partner committed to delivering products with real, scientifically-measurable, and lasting benefits.  The Sozo® ethos clearly resonates with the science-based approach at FutureCeuticals.  As we continue to clinically investigate our CoffeeBerry® Brand line of products, we are understandably thrilled to be able to report good study results for a carefully designed end product such as SoZo® that utilizes our CoffeeBerry® technology."
Sozo® recently extended its CoffeeBerry® centered product line to include single-serving shots of its flagship Sozo® functional beverage; Ingite®, an 8 ounce, healthy alternative energy beverage; and a line of gourmet Sozo coffees featuring CoffeeBerry® whole coffee fruit.
About the Study
Nemzer, B., et al. (2011). Acute reduction of serum 8-iso-PGF2-alpha and advanced oxidation protein products in vivo by a polyphenol-rich beverage; a pilot clinical study with phytochemical and in vitro antioxidant characterization. (PROVISIONAL PDF). Nutrition Journal.
The study is available online at: http://www.nutritionj.com/content/pdf/1475-2891-10-67.pdf
About Sozo® Global, LLC.
SoZo's mission, "Empowering People World-Wide Through Superior Wellness Products" is driven by its line of CoffeeBerry® based nutritional strategies that yield a positive impact on human health. SoZo provides a home-based business opportunity to independent distributors throughout the U.S. and Canada. SoZo is an active member of the Direct Selling Association. For more information visit www.sozolife.com
About CoffeeBerry® Brand Coffee Fruit
CoffeeBerry® is a trademarked term suggestive of a line of proprietary, patented antioxidant products derived from the fruit of the coffee plant. CoffeeBerry® Brand Coffee Fruit products are self-affirmed GRAS, Kosher Certified, Non-GMO, and available as USDA Organic-Certified.  The CoffeeBerry® Trademark is registered in the United States, the European Union and many other territories worldwide, most recently in Japan.
About FutureCeuticals, Inc.
FutureCeuticals, Inc. is a vertically integrated functional food ingredient, product development, and bioanalytical research and discovery company with 700 conventional and 500 certified organic acres of farmland and over 1,000,000 square feet of manufacturing facilities in Illinois, Wisconsin, California, and Europe.  FutureCeuticals is a voting member of the Council for Responsible Nutrition, a voting member of the International Probiotics Association, and a supporter of the American Botanical Council. For more information visit www.futureceuticals.com