Budweiser's Innovation Examination
By Chris Furnari
Like an incredibly well-prepared student, Anheuser-Busch InBev (ABI) has always been able to answer the fill-in-the-blank questions that come from being the category captain in the beer aisle.
As the world's largest beer producer, there's a lot to be said for answering the right questions when it comes to organization and execution. Handling a portfolio of more than 200 beer brands, after all, requires a talent for getting the right product into the right place at the right time.
But lately, the tests have begun to take on a more philosophical bent: rather than selling more beer, the question has morphed into a series of inquiries on the very nature of the product. Consumers, increasingly, have been educated to question the premise, the very nature of beer, rather than settle for the same old answers.
For a company that has long believed its fortunes will rise and fall with the number of barrels of Budweiser and Bud Light that it moves, this has been quite an education.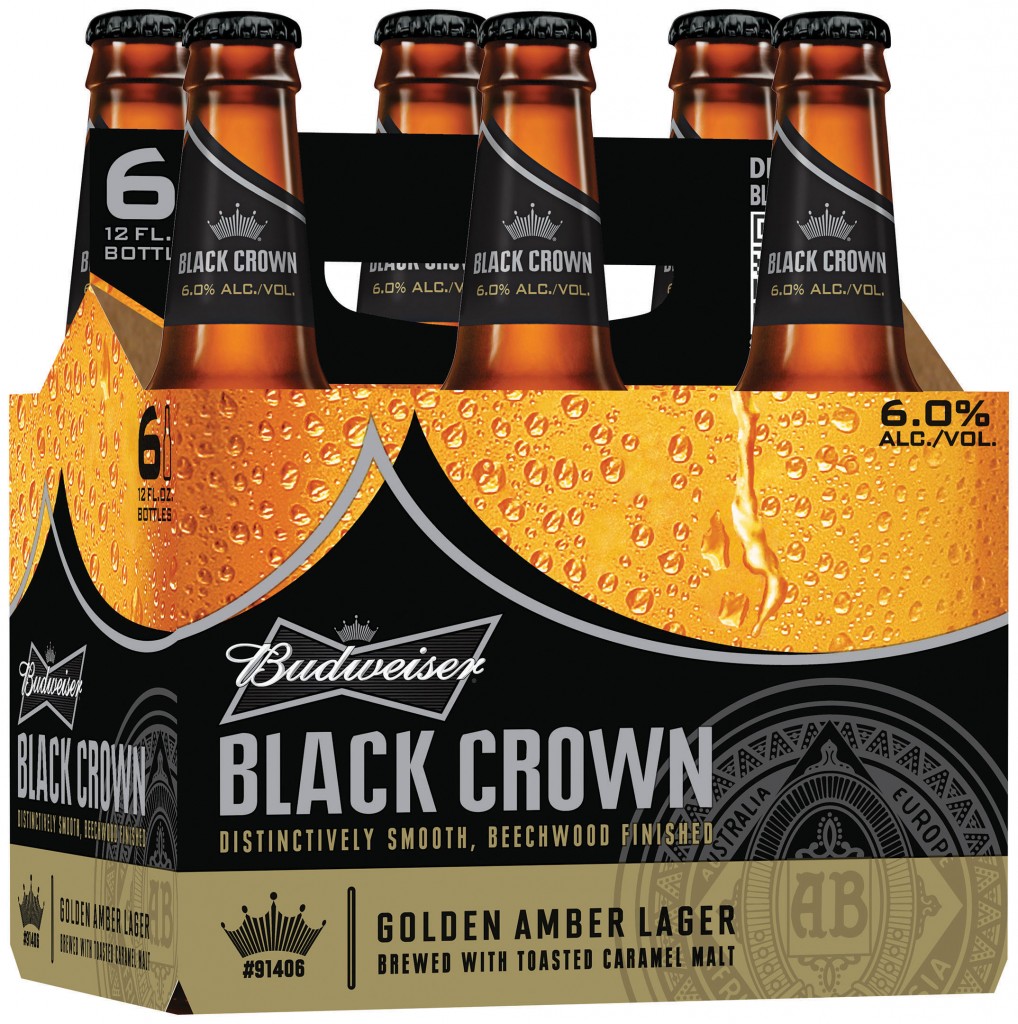 In recent years, ABI has started to educate itself. It's recognized that consumer buying habits can shift; it is aware that more beer drinkers are seeking out higher quality offerings, for example. In an effort to help offset declining volumes from its largest brands, two years ago, ABI started placing greater emphasis on higher alcohol line extensions like Bud Light Platinum, Budweiser Black Crown and Bud Light Lime-A-Rita. The company has even applied the same approach to import offering and focus brand, Beck's, with the introduction of Beck's Sapphire.
The question is, will these on-trend rollouts provide the company a burst of momentum that is quickly subsumed by a changing world, or will they prove to be lasting parts of the portfolio? In other words, are they still providing the same old answers to newer questions?
"The days have to be gone where we sit around the office picking new beers," said Pat McGauley, ABI's vice president of innovation. "It has to have a story and historically, we haven't done that so well."
Part of the problem with measuring ABI's ability to build a long term brand is that its network and marketing apparatus make it easy for it to have short term success. The company has an incredible ability to flood the market with its new offerings, but their staying power, particularly in terms of being able to stand on their own once the marketing spigot is dialed back, remains questionable.
Bud Light Platinum, for example, moved well over a million barrels in 2012, becoming the 14th largest beer brand in the U.S., according to Chicago-based research group Symphony IRI. But the company has had big short-term hits before: Bud Dry, Bud Select, Michelob Amber Bock all debuted with a bang and showed impressive growth over a two-to-three year period before fizzling out. They haven't become the warhorses that can carry ABI forward, and that calls into question the longevity of any brands that the company touts as capable of shouldering the load for declining share.
"Our philosophy has to be long term and there needs to be consistent investment in what we are putting out," McGauley said. "We are no longer one-and-done. Obviously we need to continue building long-term brands."
But it's hard to do that when the innovation strategy for ABI remains propping up the big brands. ABI initially introduced Platinum, in part, to help combat volume declines to the country's number one selling beer, Bud Light. Trade publication Beer Marketer's Insights (BMI) estimates that between 2009 and 2011, the Bud Light brand lost 1,450,000 barrels.
In 2012, ABI rallied its distributor partners around Bud Light Platinum and helped bolster an aggressive nationwide rollout with a set of Super Bowl commercials grounded in music. The 30-second ad spots featured popular tracks from internationally recognized hip-hop artist Kanye West and electronic music producer Avicii. At the same time, the commercials presented Bud Light Platinum as a trade-up offering that consumers should spend more money on.
This year, it doubled down on its musical marketing approach. In early February, the company announced that it would engage actor and singer-songwriter Justin Timberlake as its new creative director for Platinum, hoping his celebrity and creative vision can continue growing sales for the brand in 2013. Also helping out is the malternative Bud Light Lime-A-Rita, an 8 percent ABV offering launched last April. According to SIG, that product is now a top-three brand in its category, with sales of more than $161 million since its introduction less than a year ago.
So after managing – at least temporarily — to shore things up on the Bud Light end, the company is now looking to offset sluggish Budweiser shipments with the introduction of another on-trend offering, Budweiser Black Crown.  In this case, it's an attempt to battle the estimated 7 million barrel drop – about 30 percent of the brand's sales – that have hit Bud since 2007, according to BMI.
Here are the ways that Black Crown is on-trend: it's darker. It's stronger (6 percent ABV, which puts it in competition with both higher-alcohol craft and malternative offerings).  The product's chief attribute appears to be its better taste, rather than the lower calories and carbohydrates offered by previous line extensions — it's tagged with the line "Taste is Making an Entrance." And the rollout marketing of Black Crown has followed the same pattern as Platinum, with 2013 Super Bowl commercials and a heavy execution focus in its distribution network.
But Tom Fox, a nationally-recognized expert in retail sales and category management for the beverage industry, isn't convinced that the burst of sales that came from Platinum – and may also come from Black Crown, at least initially — mean that the company has built a long-term brand.
"I have my reservations," Fox said. "If they continue to support innovations with media, I imagine they can keep some of the demand flowing. Much of Platinum's success is because of solid blocking and tackling from an execution standpoint. A lot of it comes from the muscle that nobody else has."
That "muscle," as Fox puts it, is a strong wholesaler network that is constantly looking for more innovative products, and a national group of retailers hungry for the incremental ring that a well-marketed line extension can bring.
But even with the company's vaunted execution, not every new ABI innovation is an overnight success, let alone a long-term one – a particularly troubling point when looking at the company's inability to sell a trade-up in taste, a la its now-retired American Ale, which landed with a thud, rather than a reduction in calories, like its Atkins diet-friendly Select line.  McGauley said some introductions like now retired American Ale and Bud Light Golden Wheat beers had missed the mark altogether, but he called it a cost of doing business.
"If we don't make mistakes, we are bad innovators," he said. "The question is, how do we make our brands more meaningful?"
It's a pressing question because the issue of meaning, of local grown and bigger-flavored products, is the one that craft seems to have down cold – and it's starting to encroach on the shelf space of the bigger brands by sheer force of numbers; through June of 2012,SIG estimated that craft beer boasted 3,537 different packages. Even more importantly, craft is beginning to look at convenience as a space where it can potentially grow, as well, with both Boston Beer and Sierra Nevada moving into the channel. In other words, the craft brands are thinking about execution.
"There is a battle for shelf space," said Trent McKinster, the corporate director of beer at SuperValu, a grocery retail network of more than 2,400 stores.  "Many large domestics are trying to innovate and protect that space. I don't think it's their complete strategy, but it is one aspect."
Bud recognizes the challenge of craft, and is trying to fight back with its own craft or high-end offerings. In 2011, Budweiser scooped up Goose Island, a Chicago-based craft brewery, for $38.8 million. This year, it is turning Goose Island into a national brand, beginning with tap handles and following up with bottles throughout the Bud network. But ABI's much more prominent high-end offering, Shock Top, is taking a more familiar route: debuting in 2006 as a Belgian-style wheat ale brewed with lemon and lime peels, coriander and orange, the brand has, since then, extended to include raspberry, pumpkin and lemon-shandy flavors, an IPA blend and a beer-cider hybrid called Honeycrisp Apple Wheat.
Such line extensions are well practiced for ABI; whether they will ultimately be meaningful to consumers will probably be more of an essay question than a fill-in-the-blank.