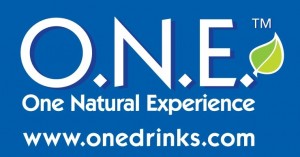 Los Angeles, CA (October 06, 2011) – O.N.E. Coconut Water presents the 12th annual Healthy Child Healthy World Awards tonight, hosted by Jenna Elfman, and honoring CNN, Los Angeles Social Venture Partners, Dr. Alan Greene and Laila Ali. In keeping with its commitment to promoting health and well-being – for people and planet – O.N.E. Coconut Water recently launched the Liquid Revolution to catalyze a movement to engage people to MOVE. DRINK. GIVE. and to make a difference through the choices they make.
"The work of Healthy Child Healthy World and tonight's honorees is critically important to educating and inspiring people to make healthy lifestyle choices for the well-being of our children and our environment," said O.N.E. Founder and CEO, Rodrigo Veloso. "As part of the Liquid Revolution and O.N.E. World Fund, we are proud to work with Healthy Child Healthy World and to present this wonderful celebration."
Cocktails and green carpet arrivals begin at 6:30pm at the SLS Hotel in Beverly Hills. Guests will be treated to a sit-down, sustainable dinner starting at 7pm, hosted by Jenna Elfman. A dessert reception will follow at 9pm with tastings from some of Los Angeles' most celebrated dessert venues, complimentary O.N.E. specialty cocktails, a gifting suite and live entertainment.
Visit http://www.healthychild.org/awards call 310.820.2030 for additional event and ticketing information.
About Healthy Child Healthy World
Healthy Child Healthy World began after five-year-old Colette Chuda died of a rare form of non-hereditary cancer linked to environmental factors; her parents, Jim and Nancy Chuda, turned their grief into action and formed Healthy Child Healthy World (formerly the Children's Health Environmental Coalition) in 1992. Today, millions of America's children face a historically unprecedented rise in chronic disease and illness such as cancer, autism, asthma, birth defects, and learning disabilities. Credible scientific evidence increasingly points to contaminants in our environment and chemicals in everyday products as causing and contributing to many of these diseases. Playing a leadership role in one of the most important public health and environmental movements of the 21st century, Healthy Child Healthy World, a national 501(c) 3 nonprofit organization headquartered in Los Angeles, ignites the movement that empowers parents to protect children from harmful chemicals. Join us at http://www.healthychild.org.
About O.N.E. Coconut Water
Giving is core to ONE founder and CEO Rodrigo Veloso and integral to the company's mission. O.N.E contributes a portion of the proceeds from the sale of every O.N.E. drink to the O.N.E. World Fund to support communities where O.N.E. sources and sells its products. O.N.E. is a founding member of the Conscious Capitalism Alliance, and supports various organizations that educate people about making healthy choices for themselves, their families, their communities and the environment, including Healthy Child Healthy World. O.N.E. currently contributes one dollar ($1) to Healthy Child Healthy World for every LIKE it receives on its Facebook page.
O.N.E. Coconut Water is available in over 18,000 retail outlets including Whole Foods Market, Publix, Kroger Stores, Safeway, 7 Eleven, Cost Plus World Markets, Vitamin Shoppe and on Amazon.com. Visit http://www.onecoconutwater.com for more information.