Boylan Bottling Company Partners with Gulf Distributing Holdings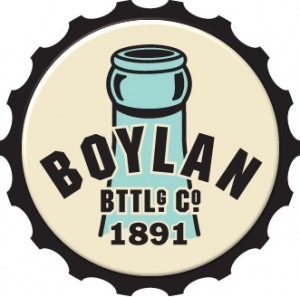 Craft Soda Maker Brings Passion for Craft Soda to Gulf Region
TETERBORO, N.J.–(BUSINESS WIRE)–Boylan Bottling Company (Boylan), one of the leading craft soda makers in the US, has partnered with Gulf Distributing Holdings LLC to expand Boylan's presence and build the market for craft sodas throughout the Gulf Coast and Florida panhandle region.
"We are very excited to be joining forces with Gulf Distributing Holdings. They have achieved great success with many brands in their portfolio, and they have an excellent reputation for service. We are looking forward to working with the sales and delivery teams under each division of Gulf Distributing Holdings to satisfy the thirsty consumers of the region with our bold, flavorful sodas," said Martin Kelly, President and CEO of Boylan.
Gulf Distributing Holdings, though its affiliates Gulf Distributing Company of Mobile, Goldring Gulf Distributing Company, and Allstate Beverage Company, will service 32 counties in southern Alabama, including the Mobile and Montgomery markets, as well as 10 counties in Florida, including the Pensacola, Fort Walton and Panama City markets.
"Consumers in this region have demonstrated a taste for 'better' products, like artisanal breads, super premium ice cream and most recently, through the explosive growth of craft beers. We hope to capitalize on the "better" trends, and develop a market for full flavored, hand crafted sodas in the area. While the beverage giants dwarf our size with their corn sweetened, mass produced beverages, we will be focused on sharing our passion for craft sodas, sweetened with pure cane sugar, as we sell our sodas one bottle at a time", commented Kelly.
About Boylan
Boylan Bottling Company has been making sodas in small batches since 1891. Our Sodamasters use home grown recipes, pure cane sugar, the highest quality ingredients, and glass bottles to insure freshness and proper carbonation. We are proud of our bold, flavorful sodas, and we hope you enjoy them. Cheers.
About Gulf Distributing Holdings
Gulf Distributing Holdings, L.L.C is a total beverage distributor that delivers a diverse portfolio of quality products since 1973. The locally owned company is based in Mobile, AL and was listed as the 18th largest beer distributor in 2011. Divisions of Gulf Distributing Holdings, L.L.C. include Gulf Distributing Company of Mobile, L.L.C. along with Goldring Gulf Distributing Company L.L.C., Allstate Beverage Company, L.L.C. and Energy Beverage Management, L.L.C..