The O.N.E. Coconut Water Team Is Inspired While Giving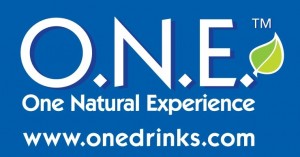 November 21, 2012 – ONE Coconut Water donated 4,400 cases of their beverages to the Hurricane Sandy relief effort through Feed the Children http://www.feedthechildren.org , a charity that is using its resources to help get food into the effected areas. Local O.N.E. employees have also personally gone into action providing assistance in several commnunities.
O.N.E. has a history of providing free product at charity events and to food banks across the country and were immedietely searching for ways to help the Sandy victims.  "We are grateful to Feed the Children and all of those who helped the O.N.E. team in their efforts," said Chris Cook, VP of Marketing at O.N.E. "We are also proud of our local O.N.E. team members who took it upon themselves to personally deliver coconut water, clothing, blankets, food, home goods, and other necessities to those in need.  They travelled to several communities and even used shopping carts to make deliveries door to door when the roads were impassable". To read more go to  http://www.onedrinks.com/blog/hurricane-sandy-unifying-our-community
Other Ways to Help
O.N.E. encourages those who are able, to continue helping those who have a longer road to recovery. In addition to Feed the Children, The American Red Cross and AmeriCares charities are providing large scale support and are in need of online donations. http://www.redcross.org/  http://www.americares.org/
About O.N.E.
O.N.E. was founded on the principle of better utilizing natural resources to provide more sustainable and healthier lives for all of its stakeholders. O.N.E. strives to inspire the community to live life to the fullest, through its beverages and engaging motivational campaigns.
O.N.E. Coconut Water is available in over 50,000 retail outlets including Whole Foods Market, Publix, Kroger Stores, Safeway, Walmart, 7 Eleven, Cost Plus World Markets, Vitamin Shoppe and on Amazon.com.   Visit onecoconutwater.com