The Highland Group Named '2012 Services Vendor of the Year' by Vi-Jon Inc.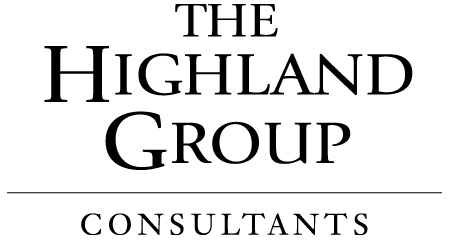 MIAMI — The Highland Group, a leading global business consulting firm, today announced it has been named "2012 Services Vendor of the Year" by St. Louis-based Vi-Jon, Inc., a leading manufacturer of private label personal care products and a portfolio company of Berkshire Partners LLC. Vi-Jon produces more than 4,000 products across a broad range of categories, including oral care, soaps, first aid, baby care and hair care. Key Vi-Jon customers include Costco, CVS, Dollar General, Family Dollar, Kroger, Safeway, Sam's Club, Target, Walgreens and Wal-Mart.
The Highland Group and Vi-Jon partnered throughout 2012 to achieve sustainable performance improvements in manufacturing operations, including labor and waste cost reductions as well as formulation quality enhancement. Committed to exceeding customer expectations, they jointly achieved Vi-Jon's operational goals by enhancing manufacturing planning, scheduling, throughput and reliability. The partnership delivered outsize results through its emphasis on employee participation, ownership and sustainability from the start. In the words of Vi-Jon's chief executive, The Highland Group "brought this organization a very long way in a short period of time … The change in the environment and culture is remarkable."
The Highland Group was honored at Vi-Jon's annual Vendor Appreciation Event, which was attended by key Vi-Jon vendors, ranging from chemical suppliers to service providers. In the presentation ceremony, Vi-Jon Chairman and Chief Executive Officer Gerald Bowe commented on the selection of The Highland Group by stating, "The Highland Group generated sufficient savings in year one to give Vi-Jon a three times cash-on-cash payback in real tangible savings. Their approach to sustaining the savings going forward means that Vi-Jon's return on our investment in Highland is the best return we've had on any project in many years."
The Highland Group's Andrew Reckner, Senior Partner, accepted the award by saying, "We are honored to be included among Vi-Jon's top business partners and look forward collaborating on additional performance improvement initiatives in the years to come. This award reflects our commitment to driving measurable business results for our clients through operational execution and behavioral change."
About The Highland Group
The Highland Group is a global business consulting firm committed to delivering measurable financial results for its clients. Founded in 1991, the firm serves industry-leading companies around the world from its offices in North America, South America, Europe and Africa. The Highland Group's senior professionals bring extensive business experience from a wide variety of industries and disciplines, including cost optimization, engineering, maintenance, sales and marketing effectiveness, shared services, working capital management, supply chain management, finance and accounting, private equity value creation, warehousing and distribution, organizational development and more. The firm's collective expertise, combined with its "needs-based" approach, ensures solutions are custom-tailored to help its clients meet their goals and realize their full potential. For more information, please visit www.TheHighlandGroup.net or follow the firm on Twitter @HighlandGlobal.
About Vi-Jon, Inc.
Founded in St. Louis in 1908, Vi-Jon is a leading manufacturer of private label personal care products in the U.S. The company produces private label products across a broad range of personal care categories, including mouthwash, soaps, hand sanitizers, first aid, baby care and hair care. In addition, the company markets and manufactures one of the largest national brands of hand sanitizers under the Germ-X label. Vi-Jon supplies store-brand products to major mass merchandisers, supermarkets, drugstores, and club and dollar stores in North America. For more information on Vi-Jon and its products, visit www.vijon.com.