A few weeks ago I had the unexpected pleasure of catching a preview of a new documentary called Jiro Dreams of Sushi. I don't write much about non-liquid forms of nutrition these days, and I'm not particularly a sushi fan either. But the film proved to be a moving experience in ways that I think are relevant to beverages, particularly the innovation space.
The subject of the documentary, Jiro Ono, who's 85 years old, runs a 10-seat, sushi-only restaurant located inconspicuously in a Tokyo subway station. But it's won the rare distinction of a three-star rating from Michelin. Jiro's sushi is the adored object of pilgrimages by food lovers from around the world, and reservations must be made months in advance. A meal there commands top dollar. Clearly, the demand exists to step up to a grander scale. Yet unlike the Mario Batalis and Wolfgang Pucks of the world, with their ever-expanding empires that flit from one concept to the next, Ono has refused to budge from his tiny subterranean outpost.
The movie follows Ono at home, at the fish market and mainly at the restaurant, detailing his continuing quest for perfection and his complicated relationship with his older son Yoshikazu, who works at his side and has spent decades seeking the approval of his severe father. "My son must do this for the rest of his life," Ono declares at one point.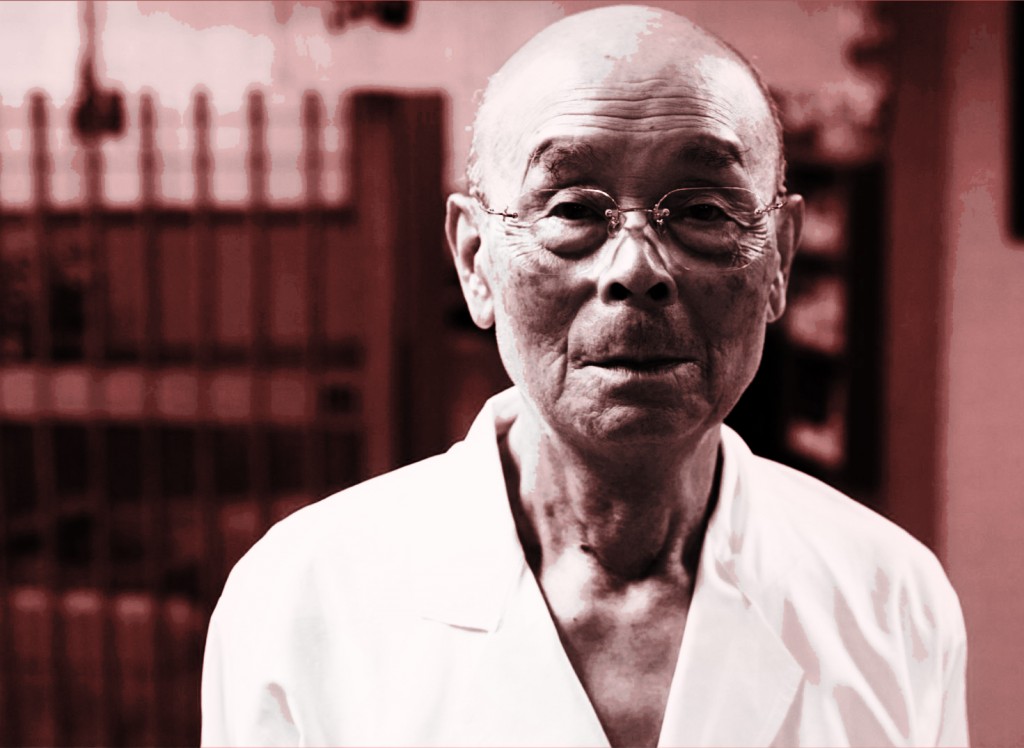 Ono's refusal to "upgrade" from his tiny restaurant might easily be construed as a lack of ambition, or a sign of timidity, an unwillingness to grab the main chance. But in the documentary, any such notion is belied by the demands Jiro puts upon himself and his cooks to create brilliantlypresented works of art from what's available at the market. To watch the documentary is to witness how the act of cooking a meal for 10 people at a time can be one of swashbuckling daring.
In many ways Jiro reminds me of that unusual breed of beverage entrepreneur who, far from pursuing the grand "landgrab" of rapid national expansion, is content to work just a market or two, perhaps a single channel, resisting exhortations from retailers, distributors and capital providers to step it up. (On the craft beer side, many of the new breed of nanobrewers would qualify.) Maybe these beverage tinkerers are not working at the level of great art (though some of the nanobrewers are), as Ono clearly is with his innovative sushi ideas, but they're refining their craft, looking to get the complicated matrix of formula, package, marketing and distribution right, at a patient pace where they're not burning too much capital and any mistakes generally don't put the company at risk.
For their investors, wholesalers or retailers, this refusal to step on the gas can be frustrating to deal with, and I certainly can understand where they're coming from. After all, intriguing brands that click with their intended audience are hard to come by, and the best ones seem to fly ever earlier into the embrace of the big beverage companies, where they quickly go flat (and below premium). Working my network of contacts for my beverage newsletter I hear it all the time, directed toward the likes of Guayaki, the pioneer in ready-to-drink yerba mate. Having built awareness of the ingredient and weathered challenges from rivals, why won't they step it up with more forceful marketing already?
Just as in Jiro's case, though, patience doesn't necessarily signal a lack of ambition. Guayaki has no interest in digging itself into a financial hole, and it has a social mission to concentrate on, too. Purity Organic hasn't wanted to burn capital at a rate that could start to cloud the prospects of the company's core business, organic tree fruit. Maybe, as with the brothers operating Maine Root sodas, they're enjoying the ride and see no reason, say, to do retail deals on which they lose money just for the exposure. (Remember, you can die from exposure.) Or take the married couple, Steve and Ann Prato, who've been operating Joe Tea from New Jersey for the better part of a decade without yet venturing in any serious way into the complicated and expensive New York market just across the Hudson River: It's a decent living for folks who're not necessarily racing to get somewhere else in their lives, and if some shock occurs to the system – such as AriZona Iced Tea eventually selling out – maybe that will create an opportunity that justifies hitting the gas. Or not.
Compared to all the interesting brands – like New Leaf  Tea or Function or Adina Holistics – that found themselves in a financial predicament after trying to accomplish too much, too soon, the go-slow method doesn't seem like complete madness, even though it extends the timeline for a breakout success of the order of a SoBe or a Vitaminwater. There's something to that turtle-and-hare fable after all. My experience suggests that the market often waits for whenever great entries are ready to step it up. Purity Organic's recent acceptance of an equity investment from First Beverage Group – and with it access to the expertise and instincts of First Beverage's impressive array of partners – seems to justify the brand's protracted incubation. People who visit Joe Tea's copacker tell me that, judging from the skids of product they see stacked there, the brand has quietly gotten to a meaningful size – even though you still can't find it in New York outside a handful of Whole Foods stores.
So back to Jiro. As I said, sushi isn't much my thing, though I enjoy it when I encounter it. (Indeed, the closest connection I may have to fish is that, in a day or two, after you've read this column, you'll be using it to wrap fish, as the old saw has it.) But watching Ono starring on his tiny stage is a useful reminder that it doesn't require a risky landgrab to have an exciting, fruitful run in beverages, as long as, like Jiro, you're will to take the time.  And he's 85 and, as he makes clear in the film, not planning on going anywhere soon.