Avitae and Arena Football League Partner for Arenabowl XXV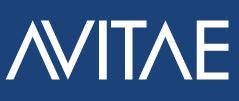 Innovative caffeinated water, AVITAE, shows unwavering support for League
CHICAGO (June 19, 2012 ) – While the AFL agreed to terms on a multi-year CBA, the Arena Football League and AVITAE Caffeinated Water also reached a title partnership agreement for ArenaBowl XXV, AFL Commissioner Jerry B. Kurz announced today. The League's Championship game, slated for Friday, August 10, 2012, will be coined "AVITAE ArenaBowl XXV". The game, which culminates the League's celebration of its 25th Anniversary, will be played at the New Orleans Arena in New Orleans, LA and will be televised nationally on NFL Network.
"AVITAE's support for the Arena Football League during our extensive labor negotiations was unwavering. We are thrilled to announce the AFL's title partnership with AVITAE for ArenaBowl XXV," Kurz said. "AVITAE has joined a group of tremendous partners who believe in and are dedicated to the success of the league and its players. So much of what has been accomplished can be attributed to their support. They never gave up on hopes for the 25th season of the AFL."
Staring down a labor dispute between the AFL and AFL Player's Union, AVITAE pledged its full support, backing a resolution between the two parties. AVITAE Caffeinated Water is a rapidly growing beverage company based out of Columbus, Ohio that seeks to change the world.
"The energy and excitement of the AVITAE brand is a perfect fit for the AFL's fast paced, entertaining style of play," AFL Senior Vice President of Corporate Partnerships Adam Robbins said.
"This resolution is bigger than just the players and the league, it's about the fans and the passion they possess" AVITAE CEO Brian Pitzer said. "That is what makes our partnership so fantastic, the desire each of us shares to be revolutionary and innovative while creating options for our friends and family. What an amazing way to conclude the remainder of the Arena Football League's 25th anniversary season."
About AVITAE Caffeinated Water
AVITAE Caffeinated Water is the world's leading caffeinated water company and seeks to provide consumers a better alternative to less healthy caffeinated beverages and sugary drinks. AVITAE vows to provide "the healthy hydration you want with the caffeine lift you need." AVITAE Caffeinated Water is currently offered in ORGININAL – 45 mg and DOUBLE – 90 mg caffeine amounts for all lifestyles, sold nationwide. More information is available at www.avitaeusa.com. #AFL25-