Carroll Steve Keim has been appointed Chief Operating Officer of New Dutch Water Corporation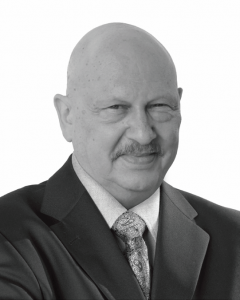 NEW YORK, August 6, 2012 – Carroll Steve Keim has been appointed Chief Operating Officer of the New York City-based New Dutch Water Corporation it was announced today by Company President, Elias Slubski.
New Dutch Water Corp. produces and distributes NY2O, America's Premium Water, sourced from the Catskills and sold in Florida, New York, Minnesota, and Washington DC. Further expansion is planned. Keim will be responsible for overall company operations including strategic planning, marketing, sales, production, and administration. His background includes extensive experience in general management, marketing and brand development in leading bottled water companies in the USA and Australia as well as taking small niche organizations to expanded and enhanced levels of growth and profitability.
In his most recent position, from 2006 to the present, he served as President of Hidell-Eyster International of Hingham, Massachusetts. There, he was responsible for managing several water-related client operations, start-ups, and expansions. He also consulted in the marketing and strategic planning arena.
"Being part of such an outstanding personal and professional team at Hidell-Eyster has given me tremendous insight into the beverage category," Keim said. "This experience will be invaluable as I move into my new role." His previous experience in the beverage industry included executive positions at Primo Water Corp., Neverfail Spring Water in Australia, Compagnie Générale des Eaux (Anjou) of France, Coca-Cola, Citibank, Deltona Corp. and Procter & Gamble. He also has served as the principal in his own management consulting firm.
"We are excited and thrilled to have Steve Keim join the NY2O team as he brings an extensive and invaluable experience to manifest a major NY2O brand impact on today's beverage scene," said Slubski. "With Steve's vision and direction, we will heighten and widen the flow of NY2O in America."
Keim earned an MBA with honors from Harvard University in 1974, and graduated in 1967 with B.A. degrees in French and Psychology from Wesleyan University. He served as an Infantry Ofcer in the U.S. Army from 1969 to 1972.
He is married with six grown children and lives in High Point, North Carolina.