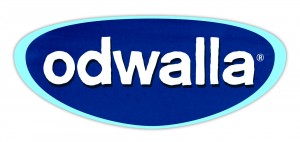 DINUBA, Calif.–(BUSINESS WIRE)–For the sixth consecutive year, Odwalla has branched out to bring the goodness of trees to locations across the country. Since 2008, Odwalla has helped plant more than a half-million dollars' worth of trees through its Plant-A-Tree program. This year, the brand has partnered with The Nature Conservancy's All Hands on Earth and Healthy Trees, Healthy Cities initiatives and Target to help spread more goodness. As a result, 130,000 trees will be planted in forests and urban areas in 2013 and early 2014.
Earlier this year, thousands of people logged on to www.odwalla.com/plantatree and created a virtual Odwalla tree. For every tree created online, Odwalla pledged to plant a real tree, with a goal of planting 100,000 trees nationwide. The goal was surpassed, and together Odwalla and The Nature Conservancy and its partners will facilitate the planting of 130,000 trees.
"In support of Odwalla's commitment to spread goodness across the country, we are proud to partner with The Nature Conservancy and its efforts to create a better, healthier environment," said Allison Higbie, Group Director, Odwalla. "We are also fortunate to have such loyal fans that helped us surpass our tree-planting goal by 30 percent. It's because of their efforts that this program has been such a great success for the last six years."
One hundred thousand longleaf pines are being planted in North Carolina and Virginia. The once thriving longleaf pine ecosystem has declined over decades due to fires, storms, development, and under-management. This critical forest system once covered more than 60 million acres of the coastal plain; it now spans only 3 million acres. Thirty-thousand trees will be planted through the Arbor Day Foundation in Los Padres National Forest (Calif.), Tahoe National Forest (Calif.), and Naneum Ridge State Forest (Wash.).
About Odwalla
Odwalla, Inc. delivers nourishment coast to coast with the Odwalla family of juices, juice drinks, smoothies, protein drinks, and nourishing food bars. Odwalla has been making juices and innovating in the natural health beverage category for 30 years. Its nourishing beverages and food bars are available in natural food stores, select supermarkets and specialty outlets throughout the country. To learn more about Odwalla products and Odwalla's commitment to the environment, please visit www.Odwalla.com or call 1.800.ODWALLA. Also, follow Odwalla on Facebook and Twitter (@Odwalla).
About The Nature Conservancy
The Nature Conservancy is a leading conservation organization working around the world to protect ecologically important lands and waters for nature and people. The Conservancy and its more than 1 million members have protected nearly 120 million acres worldwide. Visit The Nature Conservancy on the Web at www.nature.org.
The Nature Conservancy is leading the way in uniting millions for a healthy planet. Through the All Hands on Earth campaign the Conservancy is inspiring and challenging people to take action to care for the planet.
Healthy Trees, Healthy Cities is The Nature Conservancy's first comprehensive program to advance urban forest conservation in the cities of North America. Healthy Trees, Healthy Cities will engage city residents in the appreciation, care, and stewardship of community trees and parks, and will inspire a new generation of environmental stewards and supporters.