Sparkling Chilled Coffee Brand Launches in Raleigh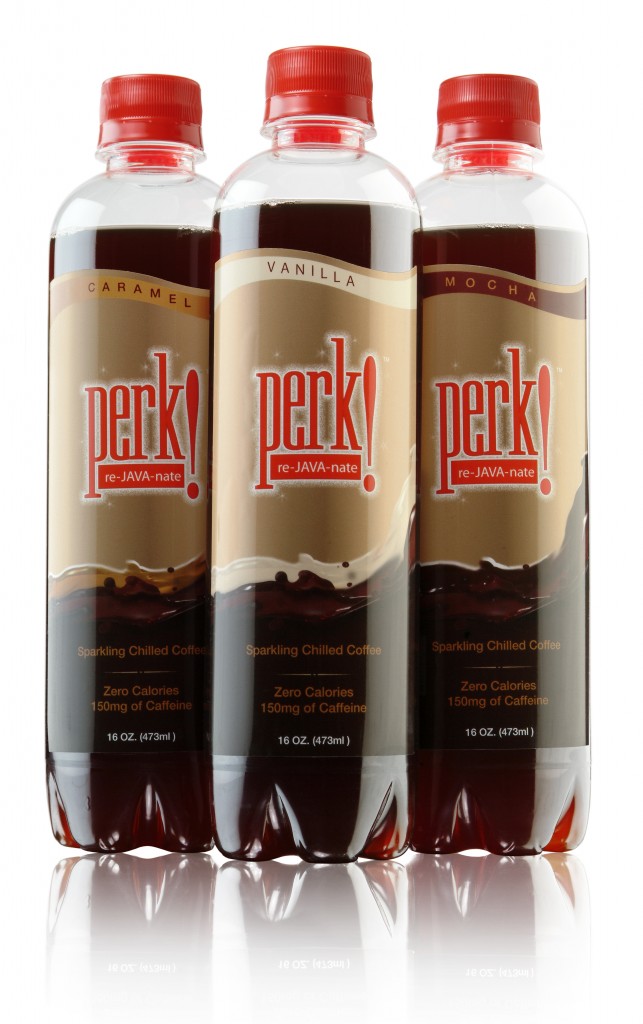 RALEIGH, N.C. — There is a new kind of beverage in town and it's one you're likely to not have seen before.  Perk! is a Sparkling Chilled Coffee with 150 mg of caffeine, zero grams of sugar and zero calories. That's right, bubbles in your iced coffee with no guilt of extra calories or sugar! Initially available in three flavors (Mocha, Vanilla, and Caramel) and made with 100% natural flavors and color, Perk! has chosen Raleigh as the perfect place to launch, already available in over 120 retailers in the Raleigh-Durham area. The Fort Lauderdale based company, Rainforest Beverages, produces the drink.
Rainforest Beverages President, Tom Bushkie says "PERK! is a unique offering in the ready-to-drink beverage category. There's simply nothing like it. The bubbles make the difference, while the caffeine and refreshingly smooth coffee overtones provide a real PERK!UP any time of day." The Beverage Company is working with Mims Distributing to bring the beverage into the Raleigh market. Bushkie detailed that the company is, "delighted to be working with such a great partner to help pave the way into the Raleigh area."
"PERK!UP Raleigh"
Raleigh is the first stop on what the beverage company calls their "Campaign to PERKUP America." Rainforest Beverages believes everyone needs to take the time to look around and realize how amazing the world really is. Through the delicious & energizing drink, fun marketing programs, social media, and other devices, the goal of Perk! is to provide a welcomed break in the day. Bushkie says, "If PERK! can be even the smallest reminder of all that is amazing in the world and brighten up someone's day, then we would call that a success!" The company has launched with some fun Point of Sale materials aimed at "PERKING UP" the Raleigh Area.
Why Raleigh?
"Raleigh is a perfect area to launch a beverage such as this," says Bushkie. "Between the large population of university students and the high tech jobs of the research triangle, Raleigh is full of amazing, talented people. It is a bustling area and we're very proud to be able to launch our beverage here."
Perk! and your New Year's Resolutions
In addition to trying to PERK!UP the city in time for the holidays, the drink is perfect for all those weight related New Year's Resolutions with 0 calories and 0 Sugars. Make the move from your calorie packed Lattes and Frappuccinos to Perk! and see results sooner this year.