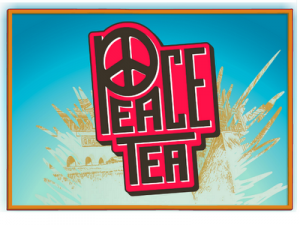 August 20, 2011 — The Peace Tea Festival at Powellapalooza will be celebrated from September 22nd-25th 2011. A musical kaleidoscope of rock, hip-hop, bluegrass, reggae, folk, funk, and electronic artists has been woven together to infuse music lovers and outdoor enthusiasts with a transcendental opportunity to celebrate peace and all that it stands for. The Peace Tea Festival at Powellapalooza will be a musical Odyssey played out before a brilliant, breathtaking aquatic desert landscape.
A prism of the spirit, the Festival will be one warm and glowing soul statement declared to support the peace movement, activism, environmentalism, empowerment and righteousness. The ethos of the Festival is to take its positive vibrations, positive intentions and financial benevolence to teach, advocate, promote, and financially support the peace movement, as well as countless environmental and social causes.
The 2011 Peace Tea Festival at Powellapalooza Music Festival will be hosted at the Page Shores Amphitheater and Antelope Point Marina.
Page Shores is a newly constructed 7,500 capacity red rock amphitheatre, while Antelope Point is a 5-year-old, 42 million dollar floating marina. The marina hosts a floating restaurant and a houseboat rental service. Currently under construction is a floating stage for daytime performances and a 25,000 capacity concert arena overlooking Lake Powell.
The festival stage features a state-of-the art lighting system designed to produce a Technicolor, sensational show under the otherworldly, reach for the stars, nighttime desert sky.
In addition the Peace Tea VIP stage will include Food, Fair, Fun, Music, Live Art, Charitable Fundraising initiatives and more.
The 1st annual "Peace Tea Festival at Powellapalooza" is now upon us. Please reach out and visit us at www.peaceicedtea.com and enter for a chance to win tickets to what promises to be an event like no other.